Underestimate them at your peril
Words by Tim Vickery
Overview
After an excellent start on the road to Russia 2018, Ecuador imploded, beset by internal problems. Things then got worse. Bringing back Hernan Dario Gomez, who coached them to their 2002 World Cup debut, did not come off, and the flashy appointment of Jordi Cruyff turned into a farce when the Dutchman resigned before taking charge of a single game. With little time before the Qatar qualifiers, in came low-profile Argentine coach Gustavo Alfaro with even lower general expectations.
Instead, things could hardly have gone better. Alfaro has proved a fine fit and has been bold enough to trust recent products of Ecuador's interesting youth development work. He has fashioned a team which is fast, physically strong and with flashes of talent. They reached Qatar with a round to spare, and Brazil boss Tite sees them as one of the potential surprises of the World Cup.
Tactics
Ecuador seek to break quickly down the flanks – opponents should certainly try to block the surges of Pervis Estupinan from left-back, which give Enner Valencia the chance to cut in and combine with Moises Caicedo. The recent introduction of Felix Torres has helped tighten up the defence.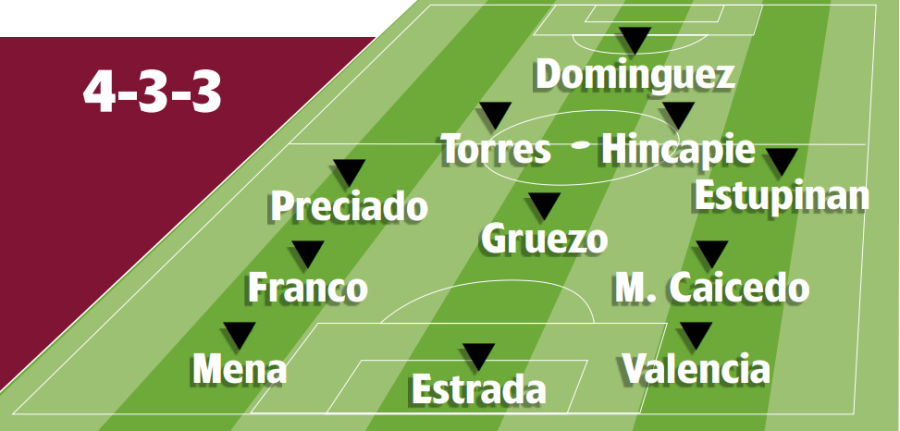 Star man
Moises Caicedo
Alfaro threw him in as a teen and was instantly rewarded. Bestrides the midfield, wins possession and organises play.
Coach
Gustavo Alfaro
Serious looking coach, whose best work has come with smaller sides. Dovetails well with Ecuador's counter-attacking style.
Talking points
The Byron Castillo case…
Chile have protested about the eligibility of right-back Byron Castillo, with the aim of replacing Ecuador at the World Cup. FIFA have dismissed the claim, but Chile may take it all the way to CAS, so, albeit remote, the chance of exclusion remains.
Who will be Ecuador's No.1?
Four keepers were used in qualification, none of them entirely convincing. 2014 World Cup veteran, the gangly Alexander Dominguez, appeared discarded at one point but now seems to be back in front of naturalised Argentine Hernan Galindez, talented but erratic youngster Moises Ramirez and the under-used Pedro Ortiz.
And on the right wing?
Alfaro has a selection dilemma between two very different left footers on the right flank. Diminutive veteran Angel Mena brings subtlety, while strapping youngster Gonzalo Plata is a powerful runner with the ball. It appears to be one or the other – Mena is favourite to start, with Plata unleashed against tiring defenders.