Criticism and doubts ahead of kick-off
Words by Martin del Palacio Langer
Overview
For a country whose last seven World Cups have been marked by stability (seven consecutive exits in the Round of 16), Mexico never seem too far from hysteria. Every four years, fans experience a crisis of confidence with their national team in the months leading up to the tournament.
Despite calmly qualifying for Qatar 2022, manager Tata Martino is highly unpopular with the press and fans, who routinely demand his departure from the team. They accuse him of having "favourites", complain about his conservative style and second-guess his every decision on and off the pitch.
The reality is that the national team has not played well in two years, and the heavy 3-0 defeat in June's friendly against Uruguay in the United States sounded the alarm bells again, but the situation is not too different from that experienced by other coaches in the past.
Tactics
Having tried a 5-2-3 formation, which resulted in disaster against Uruguay, it is clear that coach Martino will stick with the 4-3-3 system he has used throughout his stint, with essentially the same player base that he used throughout the World Cup qualifiers.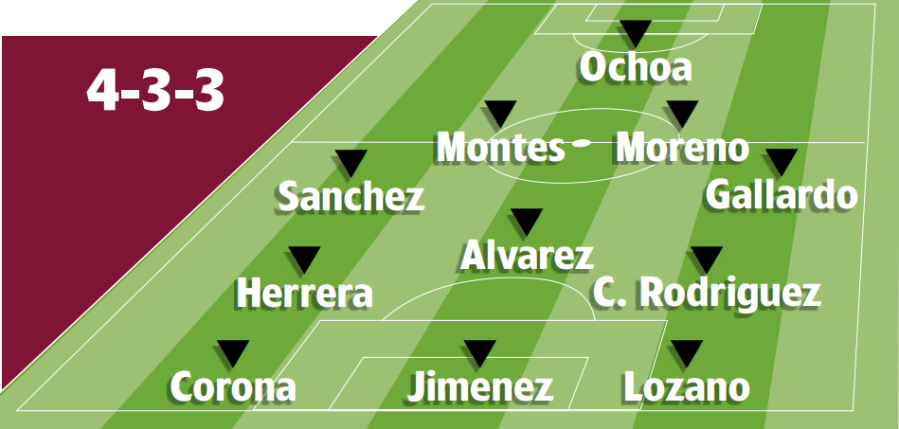 Star man
Guillermo Ochoa
The veteran goalkeeper is El Tri's safest bet in Qatar. As reliable as ever, he doesn't seem to have lost his trademark reflexes.
Coach
Tata Martino
The halo of having managed Barcelona and Argentina with which he arrived has completely disappeared.
Talking points
Will Mexico recover their form?
Martino's reign began with 17 games without defeat and wins against South Korea, Japan and the Netherlands. But, as of 2021, the team's form has collapsed. Three defeats to USA and pyrrhic wins in Concacaf have fans on their toes.
What about Raul Jimenez?
One of the great reasons for El Tri's good momentum was the excellent level of their No.9 but, after his horrendous head injury with Wolves in the Premier League, he has never been the same. His problem doesn't seem to be physical but rather one of confidence, and he only has a few months left to recover it, for the good of El Tri.
Will Chicharito come back? 
Jimenez's bad form is accentuated by the lack of options to replace him. There isn't a player remotely close to his quality in LigaMX, which has led to a campaign to recall Javier Hernandez, sidelined two years ago but reborn in MLS. There have been approaches between him and Martino but, so far, nothing definitive.