Hosts are ready to put on a show
Words by John Duerden
The wait, finally, is almost over for the hosts. The last few years has been a quest for as much competitive international action as possible. The Maroons have played in the Copa America, CONCACAF Gold Cup and even turned up during European qualification for the World Cup that is coming to Qatar, while also playing a part in Asian qualification too.
Winning the 2019 Asian Cup by some distance shows that the team certainly have talent. Efforts to have some of those stars playing in Europe have not really succeeded and the squad is now entirely based at home. This at least facilitates training camps and friendlies.
Coach Felix Sanchez, who started out as Barcelona youth coach, has been in place with the senior side since 2017 and has done well enough that the big-name coach that many expected to come and take over some time in 2020 or 2021, never arrived.
Tactics
Top scorers at the 2019 asian Cup and 2021 Gold Cup, Qatar like to attack – and the spanish influence is there to see. a 5-3-2 when defending seamlessly moves into a 3-5-2 when going forward. this is a well-organised, fluid and well- coached team, happy to press high.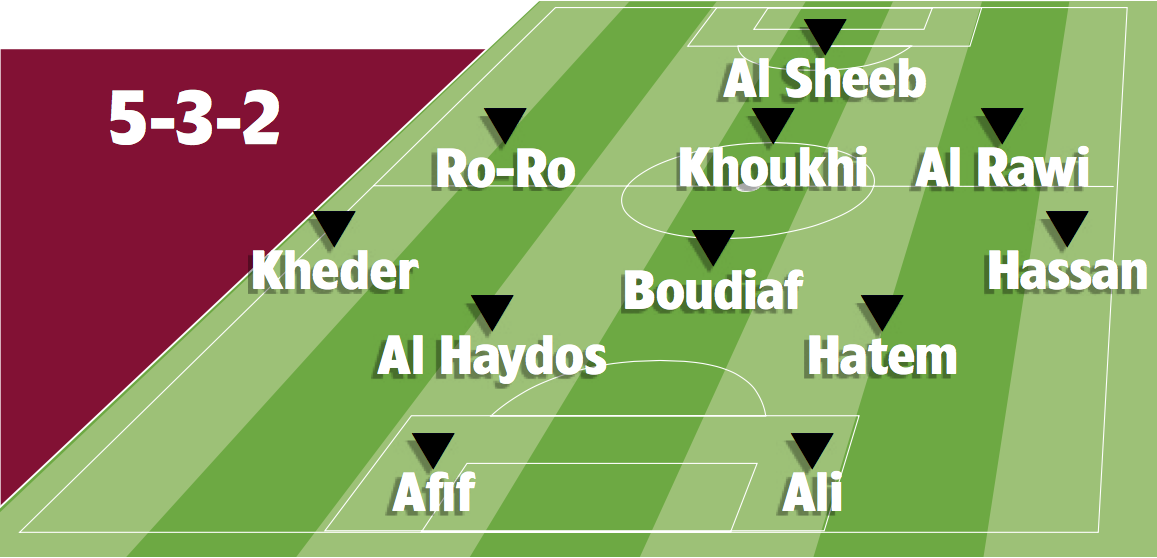 Star man
Akram Afif
Usually starts as one of the front two but is given the freedom and licence to roam, the winger creates and also scores.
Coach
Felix Sanchez
Has been in Qatar for years, and has the team playing exactly how he wants. Could make a big name for himself this winter.
Talking points
Will Qatar handle the big occasion?
An opener v Ecuador may seem kind, but nobody knows how the players will deal with the World Cup actually starting. they have been waiting for this since 2010 and it has not been the smoothest of journeys. that their first World Cup game is taking place on home soil and is seen as a must-win may all be a bit too much.
Can the defence stay strong?
Qatar have plenty of attacking talent but can be vulnerable at the back. there are sometimes gaps behind the midfield and, with the defenders slow in stepping out, opponents can often find opportunities. the back-line will have to stay strong.
Can Almoez Ali get the goals?
Ali burst onto the asian scene with a record ten goals at the 2019 asian Cup, became top scorer at the Gold Cup and also hit the target at the Copa America. seen as one of Asia's top strikers, the 25-year-old needs to make his mark for the sake of his adopted homeland as well as a possible future career in Europe.