Reliant on Son
Despite the team coming under scrutiny, Son Heung-min can be the difference maker in Qatar
Words by John Duerden
South Korea are back at the World Cup for the tenth successive time, a proud record that can only be bettered by Brazil, Germany, Spain and Argentina. Last time around, despite that famous win over Germany in Kazan, there was a feeling that they didn't do themselves justice in the defeats to Sweden and Mexico.
Unusually for the Taeguk Warriors, the coach that started the four-year cycle, Paulo Bento, is still in charge and preparing for the games against Uruguay, Ghana and Portugal.
Qualification was straightforward once again, perhaps too much so. There was little challenge offered by Syria, Lebanon, United Arab Emirates or Iraq. That has often been the issue for South Korea, how Asia does not push the team enough or prepare for the tougher tests that await at the World Cup. The highlight was a 2-0 win over bogey team in Iran in Seoul but the team often looked laboured, predictable and too dependent on superstar forward Son Heung-min for inspiration and goals, though performances improved a little towards the end of the campaign.
The first World Cup warm-up match, however, was a complete disaster with a 5-1 home thrashing handed out by Brazil. The gulf in class was painfully apparent but Bento came in for criticism too and doubts remain as to whether the Portuguese boss can get the best out of his players, doubts that started in January 2019 and a lacklustre showing and quarter-final exit at the Asian Cup. Worries increased after a dismal 3-0 defeat to rivals Japan in July, and his reluctance to select talented La Liga midfielder Lee Kang-In, one of the few real creative players available, has became a real bone of contention.
There are still reasons to be cheerful. Since that loss to Brazil and outside of the EAFF Championship, they've gone on a five-game unbeaten run in the World Cup warm-ups – including victories over Cameroon, Egypt and Chile- and scored in all of those games with Son in particularly prolific form.
The group could also have been much tougher and Korea's pace could cause problems for their opponents. Influential defender Kim Min-jaw was injured in 2018 but is looking good after joining Napoli in the summer. There is talent in the midfield and European experience across the front line with Hwang Hee-chan of Wolves and Hwang Ui-jo who joined Nottingham Forest in August after impressing in France. Both can blow hot and cold when wearing the red of their country but if they find their form and shooting boots, then its could be a successful tournament for Korea. In the end though, much will depend on SON
THE VIEW FROM SOUTH KOREA
"Korea's chances depend largely on Son Heung-min as well as Kim min-jae at the back. There are not many players who can score goals in this team, so especially at this World Cup they will focus on set-pieces and counter-attacks. It's hard to predict whether they will go out at the first stage or not."
Seo Hyung-wook, MBC commentator
"Beating Ghana should be a realistic target given the uncertainties clouding over the African Sid. On the contrary for the first time ever, Korea have enjoyed the stability of building their national team under one manager for four years as they head to the World Cup."
Steve Han, FIFA writer
COACH
Paulo BENTO (Por)
Age 53 (20.06.69)
Appointed August 2018
His last game for Portugal as a player was against South Korea in the final group game at the 2002 World Cup, and all will hope that his last game for Korea is not against Portugal at the same stage 20 years later. He has had plenty of time in charge- though COVID took a chunk out of that- but it is hard to see a solid progression. Many feel like his slow, measured build-ups does not suit the Korean way. Unless something amazing happens in Qatar, it is likely that there will be a change of coach and many players, after it ends.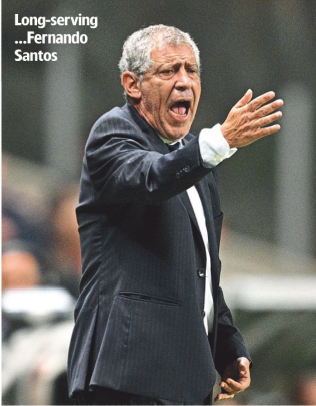 To read the rest of this preview, order our World Cup Special here