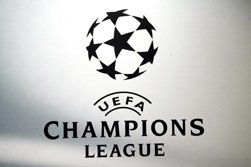 A win for Arsenal tonight would not only maintain their 100 per cent record in the ccompetition, but also secure a berth in the next round. Nonetheless, manager Arsène Wenger is not being complacent.
"We want to qualify and we want to finish top," the Frenchman said.
"When we have done that, then we can rest one or two of our players."
Wenger will be without Fredrik Ljungberg and Ashley Cole, but Arsenal are boosted by the return of Thierry Henry after he was rested at the weekend following a groin injury.
"If there is the slightest risk, I will not take it," Wenger said. "But he trained on Friday, Saturday and Sunday and I expect he'll start."
Like Arsenal, Sparta are struggling in domestic competition, but unlike their opponents they have been struggling in the Champions League, taking a single point from their opening three fixtures.
Recently appointed Sparta coach Stanislav Griga is missing midfielders Karol Kisel (collarbone) and Jan Simák (flu.
"I'm only three weeks into a new job so I prefer not to talk about our difficulties now," he said.
"We have enough problems trying to compete in three competitions at once. As for Arsenal, we know they are the best team in the group so this game is a big challenge."
"I know who will play, but I want to keep it to myself for now."
Subscribe to World Soccer – The essential football magazine