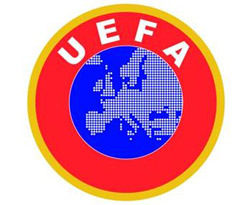 European federation UEFA has launched an investigation into all the circumstances surrounding bizarre allegations of a betting scam concerning Bayern Munich, Zenit St Petersburg and their 2008 UEFA Cup semi-final.
Both clubs have denied the allegations, first raised in a statement to a Spanish judicial inquiry into money-laundering by Russian criminal elements who had been the subject of a police wire-tapping operation. The issue has been taken up by the German weekly magazine Stern in its last three issues.
Bayern are furious at both the suggestions and the fall-out. The club is threatening legal action and pressing UEFA president Michel Platini to clarify the actions taken by investigative chief Peter Limacher.
The German media has reported that some of the information provided to him came from a betting world go-between named as Robin Boksic. He has been linked to Milan Sapina, the Croat implicated in the Robert Hoyzer match-fixing case and also in the latest Europe-wide football betting scandal.
A phone conversation between two Russian mafia bosses – recorded by Spanish police in the autumn of 2008 – included a claim by the one that he had paid out 50m in an unspecified currency on Bayern's 4-0 semi-final defeat on May 1 by eventual UEFA Cup winners Zenit.
Both clubs denied any knowledge of such a scam and the matter was forgotten until Limacher, earlier this year, made allegations of a large sum of money being deposited in a bank account in Germany and of police raids on domestic properties which uncovered cocaine in the home of an unnamed player.
Challenged subsequently on Boksic's reliability, Limacher said: "Mr Boksic is an absolutely reliable source. He has [helped us] with the early recognition of irregularities surrounding matches and provided decisive information."
Limacher has stepped aside from his UEFA role while the federation undertakes its own inquiry into the case.
UEFA has issued the following statement: "As UEFA already stated, UEFA does not wish to comment on the internal enquiry linked to the betting fraud investigations. The result and the decisions to be made after such an enquiry have to be first discussed with the UEFA Executive Committee, as it is the normal procedure.
"The disciplinary department of UEFA continues to perform its duties as normal administrating cases to be heard and decided upon by the independent disciplinary bodies of UEFA (Control and displinary body, and appeal body).
"Peter Limacher has delegated his duties on all disciplinary cases to remain fully available to assist with the internal inquiry."
World federation FIFA appears to have dismissed the allegations amid its own doubts over Boksic's status and credibility.
The issue is particularly delicate in political terms because Platini and Franz Beckenbauer – Bayern's president in 2008 – are colleagues on the world federation's all-powerful executive committee along with Vitaly Mutko, a former president of Zenit and former Deputy Mayor of
St Petersburg.