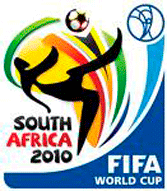 A great Group G clash in prospect as Ivory Coast take on Portugal – see the best football odds here.
Group G
Nelson Mandela Bay Stadium, Port Elizabetha
Kick-off: 15:00 BST
The pick of today's games is arguably the clash of the competition so far, as Ivory Coast and Portugal meet for the first time ever to open Group G – labelled as this tournament's 'Group of Death'.
With Brazil expected to claim all three points against North Korea in the evening kick-off, the two teams on display at Port Elizabeth's Nelson Mandela Bay Stadium will know that a win for either of them would make them huge favourites to progress to the knockout phase. It is rare to find such a pivotal clash so early on in a World Cup, and may give the game the feel of a knockout tie.
Injury scare
Ivory Coast's build-up has been overshadowed by an injury scare to their captain and talisman Didier Drogba, who fractured his elbow during the warm-up game with Japan in Switzerland 11 days ago. Initially ruled out of the tournament, that prognosis proved to be premature after a successful operation and Drogba is certain to play some part in the tournament, and may well be involved in the opening fixture.
The latest news is that the Ivorians have asked FIFA for special permission for him to play in an arm cast. The inspirational Chelsea man has been one of the world's most feared strikers over the past few years. His 37 goals for his club last season included 29 in the Premier League, making him that competition's leading scorer.
Drogba's absence would be a significant blow to Ivory Coast's new coach, Sven Goran Eriksson. The 62 year-old Swede, who led England to the quarter-finals in 2002 and 2006, took up the post at the end of March following the controversial sacking of predecessor Vahid Halilhodzic. Despite a record of just two defeats in 24 games, the Bosnian was relieved of his duties after Ivory Coast were knocked out at the quarter-final stage of the 2010 African Cup Of Nations.
With so little time in charge and only two warm-up games to assess the players, it will have been difficult for Eriksson to stamp his own mark on the squad (he has been a disciple of 4-4-2 for most of his career). They are a disparate bunch: the 23 players involved play their club football in 12 different countries, from Israel to Qatar and from Scotland to Russia. Yet he told World Soccer before the tournament that he had no hesitation in taking on the job.
"The Ivory Coast job is a very tempting one – they are a great football nation," he said.
"Look at their track record for producing young talent and all the exceptional Ivorian players at the moment. I'm spoilt for choice. You do not walk away when the chance presents itself to coach at the World Cup. I've done it twice with England and the challenge still excites and motivates me."
It's hard not to agree with his assessment of the current squad, which on paper looks like the strongest of all the African teams and represents a significant threat to the more established powers of Brazil and Portugal in Group G. Emmanuel Eboue, Salomon Kalou, Dider Zokora and the Toure brothers exist in Drogba's shadow to some extent for the national side, but are top class and experienced footballers in their own right.
Yaya Toure and Zokora form a powerful central midfield partnership that no team will relish facing, while the strike partnership between Kalou and Drogba, who play together at club level, is a classic 'little and large' link-up. If Drogba fails to make the starting XI for the opening game his place is likely to be filled by Aruna Dindane, who also spent the 2009/10 season in the English Premier League, on loan at Portsmouth.
Two players who could hit the headlines for different reasons are Gervinho and Boubacar Barry. The former, a quick and tricky winger, is finally starting to live up to his long-touted potential in Ligue 1 at Lille, and is potentially one of the tournament's most exciting young players. The latter, Ivory Coast's first choice goalkeeper, is wildly inconsistent: he can save a match with heroics between the posts but is equally likely to blow the points with lapses in concentration.
Written off
In recent major tournaments, their opponents Portugal boast one of the most consistent records of all of the teams at the finals but have been largely written off this year. Often considered to be potential winners or dark horses, they've been somewhat overlooked this time round – partly because of the strength of Group G and partly because of their own inconsistency.
As a result expectations are lower than usual, and this is something that could work in their favour. In the last decade Portugal reached two major semi-finals (Euro 2000, 2006 World Cup) and one final (Euro 2004), but aren't expected to match those exploits in South Africa.
Unbeaten since November 2008 they are ranked as the third best team in the world by FIFA. Yet they struggled to qualify for South Africa after picking up just six points from their first five games, eventually qualifying for a playoff against Bosnia by a single point. Results since that poor start to qualification have improved slightly, though a humiliating 0-0 warm-up draw with Cape Verde in May hints that the teething problems encountered at the start of coach Carlos Quieroz's tenure haven't been completely solved.
In his second spell in charge of the national squad, one of Quieroz's biggest headaches has been the poor international form of the world's most expensive footballer – Real Madrid superstar Cristiano Ronaldo. The forward is unquestionably one of the most dangerous players in the world, as his record of 124 goals in 190 club appearances since the last World Cup suggests.
But he has failed to find the net for Portugal since February 2009, and didn't score a single goal throughout their qualifying campaign. He does, however, generally thrive on the big stage, so Quieroz will find comfort in that as he prepares his team for the big kick-off this afternoon. The pair enjoy a close relationship, with the coach helping to develop Ronaldo's career during their time together at Manchester United.
Quieroz has quality and experience at his disposal in most areas of the pitch, and the depth of Portugal's squad is impressive. This makes their struggles of the last 18 months hard to fathom, and seems to indicate shortcomings on the part of the coach. Their 4-3-3 formation has been a tried and tested one for the national team over the last few years and features a solid and experienced back four, all of whom have extensive Champions League experience. Three of the likely starters – Paulo Ferreria, Ricardo Carvalho and Miguel – have over 50 caps to their names.
In midfield there appears to be an embarrassment of riches on offer, but so far the coach failed to find a consistent way of deploying them to maximum effect. His recent experiment of playing the Brazilian-born centre-half Pepe as a holding midfielder has had mixed results and has been an unpopular decision with the press and the fans. They would prefer Sporting's Miguel Veloso, a more natural and complete central midfielder, to fill that role alongside Deco and Raul Meireles.
In attack, another Brazilian-born player, Liedson, who took up Portuguese citizenship and made his debut in 2009, is the current number one central striker. With Manchester United's Nani ruled out of the tournament due to a collarbone injury, Leidson will be flanked by Ronaldo on the left side and Atletico Madrid's Simao Sabrosa on the other. Both are impressively versatile players and will switch flanks intermittently.
While the public appears to have written the Portuguese off, the bookmakers, tellingly, haven't, and they start this afternoon's match as slight favourites. In the run-up to the game Ronaldo told FIFA that the squad were focussed on their own performance and were ignoring all the talk about Drogba's chances of playing.
"Everybody is only talking about Drogba, and whether he plays or not, but to be honest, we're not really thinking about that," he said.
"We're only concerned with ourselves. We're feeling good, we're confident and ready to make a good start to the competition. If Drogba doesn't play, someone else will take his place and so we have to be ready. We just need to focus on ourselves."
Teams
Ivory Coast (possible): Barry; Eboue, K Toure, Gohouri, Boka; Gervinho, Zokora, Y Toure, Keita; Drogba, Kalou
Portugal (possible): Eduardo; Ferreira, Alves, Carvalho, Miguel; Raul Meireles, Pepe, Deco; Simao, Liedson, Ronaldo
Referee: Jorge Larrionda (Uru)
By Mark Robinson
To visit Mark's blog, Two Yellow Cards, click here
A great Group G clash in prospect as Ivory Coast take on Portugal – see the best football odds here.
Make sure you don't miss any of the last news and articles from World Soccer. Subscribe to World Soccer today and take advantage of our all 50th anniversary offer, saving up to 50%!