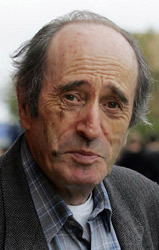 Excessive praise surely for Fabio Capello and what he has supposedly done for the England team. Lies, damned lies and statistics; a hundred per cent record in the World Cup group but what does it mean?
All the more – or less – so when you think of the resurgence of a Brazilian team capable of winning 4-0 in Montevideo against Uruguay, so often their bogey team, or the sweet combinations of Spain in midfield, bolstering an attack which contains Fernando Torres and David Villa.
England's devastating win in Croatia with those five goals may prove in time to have been as misleading as their five goal win in Munich under Sven Goran Eriksson. Any serious analysis of the 4-0 success in Kazakhstan surely discloses that this was anything but a famous victory, that worrying weaknesses were revealed early in the game.
Though Matthew Upson, himself hardly a centre back of true international class, has hailed his club colleague Robert Green as a fit and proper England goalkeeper flies in the face of such embarrassing evidence. Twice Green blundered so badly in the opening minutes in Kazakhstan, though he narrowly got away with it. On the second occasion when he hoplessly fumbled that inswinging free kick from the right because the scorer – while he himself kicked out in self-disgust – was given offside.
Fair's fair. The first of his embarrassments was brought about thanks to a shocking piece of casual ineptitude by Johnson his right back, who simply allowed himself to be passed on his flank, with the resulting insidious cross. England's 2-0 lead at half time looked thoroughly unearned and had much to do with the equally abysmal goalkeeping of the home keeper.
In the second half, however, the home team predictably tired. But with so much football played in the mind as well as with head and legs, could one imagine that, had Kazakhstan actually gone ahead in those opening minutes, they would have had the psychological impetus to have lasted a great deal better?
To give Johnson his due, he would splendidly set up Wayne Rooney for a goal with a formidable burst down the right flank all the way – like the traditional winger, which Beckham will never be – to the goal line. Beckham? Predictably, again, yet another cheap cap, all of a last quarter hour this time, making you wonder whether, in dribs and drabs, fits and start, he will one day be able to overtake even Peter Shilton's 125 match record, though Peter as we know was used to playing the full 90 minutes, with occasional overtime. What is it about Capello's bizarre Beckhamitis? True, neither Theo Walcott nor Shaun Wright Phillips distinguished himself on the right flank on this occasion, but at least both of them can and will run.
Then there is the eternal dualism between Frank Lampard and Steve Gerrard; a nettle which Capello has still significantly failed to grasp. Sticking Gerrard, however notionally, out on the left flank is never going to cure it.
One of these days, against a more formidable opponent than England have recently met, an enterprising right back, with Johnson's flair for overlapping (if only Johnson were as impressive in defence) will make dangerous use of the space left on the flank when Gerrard moves inside. What to do? Arguably to allow Gerrard to fill the role he so formidably does for Liverpool, play 'in the hole' just behind the front-runner. If this left Wayne Rooney alone as the spearhead, he'd have swift and effective support from Gerrard, just as Torres does at Liverpool.
Meanwhile, if Upson is hardly the answer at centre back, is Rio Ferdinand? How right Alex Ferguson was to admit that Manchester United had given away "two shoddy goals" in Rome against Barcelona, even if he himself was substantially to blame for a line up in which Rooney was wasted on the wing, Giggs mistakenly and ineffectually deployed in centre midfield, as indeed was the ineffectual Anderson; with Carlos Tevez brought on only as a sub.
But the goal headed by Lionel Messi showed Ferdinand appallingly at fault, yards away from a little man who thus had a free header. Did I actually hear some dumbo commentator say Messi had outjumped him? If I did, where were the men in the white coats?
While we are on the subject, what of the desperate error on the first Barca goal by Samuel Eto'o; who simply waltzed past the over priced Serbian defender? England will certainly qualify for South Africa. Beckham of course will be in the squad, the team is capable of giving an honourable account of itself. But it surely won't win the Cup. Even with Ben Foster in goal.