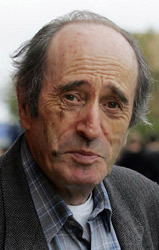 Perhaps we should have known. Perhaps – though the result was hardly forgotten – we should have paid more attention to the fact that Spain, for all their array of stars, a year ago had lost astonishingly to the modest USA team 2-0 in the Confederations Cup and thus been eliminated from the tournament.
Now, in the far more important World Cup, they have gone down 1-0 to Switzerland and it could so easily, though illogically, have been 2-0 when the remarkable Eren Derdiyok skilfully and almost easily went across two Spanish defenders, for a shot with the outside of the foot which beat Casillas, only to come back from the post. And Derdiyok it was who sowed such confusion in the Spanish defence, enabling Gelson Fernandes to stab home the essential goal.
Spain did hit the Swiss crossbar with that stupendous drive from outside the box by Alonso, yet, by and large, an admirably determined and well organised Swiss defence kept them at bay for all their technical and tactical superiority.
When Fernando Torres came on, the first thing one noticed was that he is no longer dying his hair blond. The next alas was that this immensely talented attacker was plainly still recovering from his injuries and sustained absence from the pitch.
Could a fully fit Torres have made the difference, having scored the goal or goals which Spain so pitifully failed to score? Who knows? When Spain did get their shots on target, they found themselves denied by an outstanding Diego Benaglio, in goal.
Before the tournament, that shrewd old campaigner Ottmar Hitzfeld had paid generous praise to Spain and their abilities, yet he had also strongly denied any suggestion that his team would come as underdogs.
The collapse of South Africa against Uruguay did not, however, surprise me. Sub Saharan Africa is renowned for the way it produces infinite dazzling talents, from Eusebio and Coluna through to Roger Milla, Michael Essien, Didier Drogba and the rest.
Yet for one reason or another, South Africa has failed to generate such players. Of the current team, only Steven Pienaar had shown real international class and in this tournament, alas, the Everton attacker was largely and disappointingly ineffectual. Maybe, because, as some believed, he simply could not get the right response from his team mates.
And Benni McCarthy, who, for all his somewhat turbulent career with the national team, has at least scored goals for them in abundance, had so far lost his fitness by the time he moved from Blackburn to West Ham that he could not even make the cut. Ideally his experience and finishing skills could have made a huge difference to the side, which was lucky in its debut to escape only a goal down against a far livelier and more skilful Mexico, improving in the second half to force, at least, a somewhat illusory draw.
Uruguay beat the South Africans easily enough in their second match, though helped by the expulsion of Humeleg Kouhne, the keeper. It was a triumphant night for Diego Forlan, whose father was once a bruising figure in previous Uruguay teams.
Against France, in that very disappointing opening game, when you wondered yet again what earthly sense had there been in maintaining Raymond Domenech in charge, Uruguay were as mediocre as the French.
But when South Africa gave Diego Forlan, playing somewhat deeper than in the game against France, so much time and room, he was bound to take them apart. Carlos Alberto Parreira was in charge, a manager – initially like his doomed predecessor, Claudio Coutinho, a physical coach – has never really convinced me, even though he did manage to win with Brazil the 1994 World Cup in the States.
I can never get out of my memory the gloriously comical press conference he gave in Valladolid in the 1982 World Cup, when in charge of a Kuwaiti team which lost heavily to France, one of the goals being scored when a whistle blew in the crowd and the Kuwaiti team stopped. The Prince in charge of Kuwait tried to beckon his players off the field but, in the end, peace was restored and the goal annulled. "No, no!" cried Carlo Alberto, "he was trying to keep them on the field!" To which one of those splendidly ironic Germans replied, "So, when he is going like this," waving his hand towards himself, "he is telling them to stay on the field?"
The hapless Robert Green is by no means the only keeper who has horribly blundered. Paraguay's undersized keeper, Justo Villar, with well over 70 caps, was fatally at fault when he hopelessly missed a left wing corner, enabling the Roma midfielder, De Rozzi, to equalise for an Italian team which began to look reasonably effective only when the veteran Argentine – yet, another orioundo though they are a rarity now – Mauro Camoraensi (34) came on for his 50th odd cap in the second half.