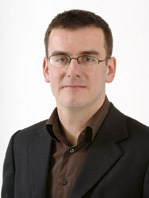 The G-14 is dead, long live the G-14? This week's announcement that FIFA, UEFA and Europe's richest clubs had agreed a deal to head off legal action by clubs is the culmination of a decade battle over the issue of club versus country.
FIFA announced on Tuesday that it had signed a letter of intent with UEFA and representatives from the G-14, the body represents 16 of Europe's richest club. The clubs will withdraw proposed court action while in return UEFA and FIFA will make financial contributions for players' participation in European Championships and World Cups.
The joint statement said that FIFA and UEFA would in return begin making "financial contributions for player participation in European Championships and World Cups, subject to the approval of their respective bodies."
UEFA said its European Club Forum would be replaced by a new independent "European Club Association" representing 100 European clubs, including representatives from all of UEFA's 53 national associations.
The statement also claimed that the deal could lead to "the dissolution of the G-14 with the withdrawal of its claims in court."
The G-14's general assembly meets on February 15, reportedly to discuss such a move. It is going to be fascinating to see if the G-14 members take their lead from the FIFA/UEFA statement and actually go through with their disbandment. A brief statement on the G-14 website stops short of announcing such a move. Instead, it concedes that the proposed European Clubs Association "may become the sole independent representative body defending the interests of clubs at European and international levels".
The G-14 emerged at the turn of the century following the failed attempt by Milan-based company Media Partners to launch a breakaway Champions League. After a deal to head off the breakaway, the top clubs benefited enormously from their expanded share of the Champions League spoils – and the G-14 struggled to find a role, with FIFA and UEFA refusing to deal with them.
The court case seeking compensation from FIFA by Belgian club Charleroi, whose Moroccan midfielder Abdelmajid Oulmers was injured playing for his country, handed the G-14 a lifeline. But this week's deal has seen off a potentially serious falling-out between the clubs and the federations.
The biggest victor has been UEFA president Michel Platini who has once again shown his powers of diplomatic persuasion. His predecessor Lennart Johansson had refused to have any dealings with the G-14 while his mentor, Sepp Blatter, has taken a similarly confrontational stance. Yet Platini promised to have closer dealing with the G-14 when he came to office last year – and has been true to his word.
What is not clear yet is how or how much compensation the federations are going to pay the clubs. As such, this week's landmark deal could turn to be no more than a truce in the long-running war between clubs and countries.