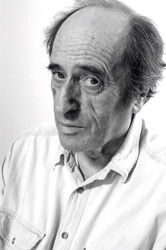 ROMAN RUINS
12/04/07
Before
each bet make sure you visit easyodds.com to compare odds between bookmakers
An ounce of prevention is worth a ton of cure. Since it seems most unlikely that UEFA will do the logical thing and ban Roma from their competitions, then common sense dictates that our own fans should be for their own sake prevented from travelling to Rome for any match in which Roma are hosts. The series of brutal attacks on hapless United fans before the game, the stabbing in the buttocks, the ambushes, were alas no more than a vicious re enactment of what has gone on in Rome before.
Not least in 1984 – I was there – when immediately after Liverpool had won the European Cup Final on penalties against Roma, young Roma thugs ran to their cars where they had placed knives and iron bars, and set about Liverpool fans. Who even had weapons put into their hands by Lazio supporters. To their great credit the Roman press fiercely condemned this thuggery the following day. Not this time, however, where there appears to have been a conspiracy of silence both abut the ultras' thuggery and the brutal one sided actions of the police in the Stadio Olimpico; replicated by the policy in Seville, the following evening, to the detriment of Spurs fans, and presaged by the gratuitous violence of the French police in Lens to United fans when their team played Lille there.
It was despicable to find the Mayor of Rome, the chief of police, Achille Sierrre and the local media at large damning the United fans and exculpating both the brutal police and the vicious tifosi. Though you wonder who the birdbrain was who advised United fans to stay away from the beautiful Campa de' Fiori because Middlesbrough fans had recently been stabbed there. That piazza is far away from the stadium, and you might as well have warned supporters to avoid the Piazzo San Pietro.
Significantly, the Roma ultras have refused to sign a pact with the ultras of other leadings clubs not to use knives and it is all too plain why they should refuse. In future, if drawn against Roma, every and any English club should refuse its allocation of tickets at the Olimpico and do its best to see that no fans travel. If they do, they face brutality from the teppisti, alias the ultras, and the police alike.
***************
Watching West Ham's second extraordinary 1-0 success over Arsenal – no Wenger-Pardew sideshow this time – I kept wondering about Alan Curbishley's treatment of the two Argentinian World Cup stars, Carlos Tevez and Javier Mascherano. Not to mention the hopelessly dud, expensive, futile acquisition from Birmingham of Matthew Upson, crocked most of the season with Birmingham City, quickly crocked again at Hammers, out of action for almost his whole time at Upton Park, with the right to move on at the season's end. A
nd all this when Hammers could surely, even with injuries, muster sufficient centre backs of their own. As for Tevez, Curbishley was saying before the second Arsenal game that Tevez improved when he persuaded him to play farther upfield. Yet it took the Hammers fans, in robust chorus, to force Tevez initially off the bench, to immediate purpose. I still believe that had Curbishley had the sense to start him on that doomed 6-0 loss at Reading, when, in fact, he never got on at all, he would at least have made them competitive in the first half. By the interval, they were done and dusted. As for Mascherano, how come Curbishley couldn't find a place for him in a struggling midfield, when as soon as he joins Liverpool, he becomes a major influence?
Meanwhile, all credit to Robert Green whose glorious performance at the Emirates – I counted eight saves some of them sensational – kept the dominant gunners at bay. And there could and should, near the end, have been a second West Ham goal. With Arsenal stretched in their desperate quest for an equaliser, Lee Bowyer neatly sent the sub Luis Boa Morte through alone. He tacked round the keeper Jens Lehmann; and proceeded to shoot wide of an empty goal. Yes 2-0 would have been a travesty, but then, as we all know, football can be a perverse game.
***************
Liverpool's new American owners appear to have promised them untold riches to spend in the transfer market. But Rafa Benitez would do well to ponder the experience of Chelsea.
With Abramovich's money no object, out they went last summer to buy Michael Ballack, who has hardly raised a gallop and Andrei Shevchenko, who has largely been firing blanks. This, to the detriment of perfectly competent footballers who would otherwise have played and surely contributed much more. As to the supposedly omniscient Mourinho, how could he ever have thought – and even the fans I met after the game were asking this – that a team without a winger till Shaun Wright-Phillips belatedly came on was going to overcome the solid Valencia defence, with so narrow an attack? And with Ashley Cole a shadow of the dynamic overlapper we once knew. How Special is special
***************
Before each bet make sure you visit easyodds.com to compare odds between bookmakers.
Discuss this article on our Forum
Brian's latest book is the Arsenal Stadium History, the official illustrated history of Highbury Stadium. The book is published by Hamlyn and is available online and in all good bookstores.
A new revised edition of Brian Glanville's definitive World Cup book, The Story of the World Cup, has just been published and is available from all good bookshops.