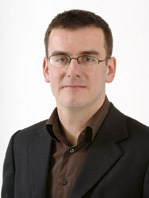 THE BLAME GAME
Liverpool fans are the worst behaved in Europe. So says European governing body UEFA in a report compiled by undercover police which details some 25 incidents involving Liverpool supporters in recent years.
The report is the latest salvo to be fired in the ongoing fallout from the Champions League final in Athens on May 23, when riot police were deployed against 2,000 ticket-holding Liverpool fans who had been denied access to an already-full Olympic stadium.
Forget the beautiful game – welcome to the blame game.
UEFA has thrown the book at Liverpool fans. "What other set of fans steal tickets from their fellow supporters or out of the hands of children?" asked UEFA's William Gaillard in regards to reports that some Liverpool supporters had snatched tickets from their fellow fans when Athens stadium officials had requested that ticket-holders make their tickets visible as they approached the stadium entry point.
Liverpool supporters, in turn, complained that Athens stadium officials were responsible for poor security checks. Hundreds of fans were allowed in with forged tickets, while others entered without tickets.
To complete the cycle of blame, Liverpool club officials accused UEFA of not taking sufficient action to deal with problems to which they had alerted UEFA days before the game.
I was in Athens for the match. I saw Liverpool fans misbehaving; I experienced negligent security from local police; and I was on the wrong end of poor organization from UEFA.
In short, everybody was partly to blame for a situation that could easily have proved fatal.
The evidence from the fan messageboards suggests even most Liverpool fans accept that a significant minority of their own behaved disgracefully in Athens. To claim that they are being picked on is at best foolhardy and at worse mischievous. As UEFA's Gaillard pointed out, why was there no trouble in the Milan section of the stadium?
Similarly, Liverpool chief executive Rick Parry is wrong to blame UEFA for the distribution of tickets. Liverpool chose to give some 35 percent of its 17,000-ticket allocation to corporate sponsors and shareholders rather than season-ticket holders.
Liverpool did little to discourage fans who felt they had to be in Athens, ticket or no tickets. Parry was even quoted as saying: "The point is there is not enough [tickets] to go around. We have told UEFA there will be 40,000 Liverpool fans in the ground by hook or by crook."
For all Liverpool's concerns, I saw no club stewards helping to deal with the crowds before the game. That may well have been because the club's new owners reportedly paid for all Anfield match-day stewards to fly to Athens to watch the game as fans. A nice gesture, but not one designed with security in mind.
UEFA should have taken a leaf out of FIFA's book and replicated the "fan parks" that proved so popular at last year's World Cup in Germany. Fewer World Cup tickets actually go to fans than at the Champions League final, but the giant screens outside World Cup stadiums added to the feel-good atmosphere. The result was that ticketless fans didn't feel cheated, despite ticketing arrangements which put corporate interests before theirs.
UEFA officials have told me that the one-off nature of the Champions League final prevented the creation of a fan park in Athens. The costs of setting up a screen at the ancient Olympic stadium, close to the Acropolis, were too prohibitive, they said.
But after the problems in Athens, there is now a compelling argument for holding the Champions League final in the same stadium every year. My choice would be Stade de France in Paris.
No local club would have a home advantage – Paris Saint-Germain still plays its games at Parc des Princes – while Paris offers all the advantages of a major tourist destination, with plenty of train and plane connections, and more than enough hotels. There's even space for a fan park outside Stade de France for those who don't get a ticket but still want to be part of the "I was there" experience.
The biggest problem facing UEFA is that the decision of where to award the final is now a bidding process where political, not practical, considerations come first.
Next year, we will all have to troop off to Moscow for UEFA's showcase event, thus demonstrating our commitment to eastern Europe. The local kickoff time will be quarter to midnight, making it not so much a game of two halves as a game of two days.
But don't blame me, blame UEFA. Or the clubs. Or the fans.