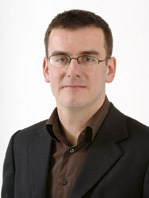 So Avram Grant lost his first game as Chelsea's manager, 2-0 to Manchester United. However, the idiosyncratic decisions of referee Mike Dean, notably in sending off John Obi Mikel, make useful analysis of the result difficult.
Though Grant was quick to describe Dean's decisions as 'strange', Chelsea's problems run far deeper and are not going to be solved simply by blaming referees.
Grant is in a terrible position, even if his lack of a coaching licence is set aside. If he leads Chelsea on an unbeaten run, Mourinho will get the credit for creating the team. If he fails to improve Chelsea's poor start to the season, Grant will get the blame for dismantling Mourinho's team.
And throughout the next few weeks (possibly months if Roman Abramovich is feeling charitable) the same question will be posed whenever Grant find himself in difficult situations, such as yesterday when Mikel was sent off. What would Jose do? will be asked by most Chelsea fans, the vast majority of whom, like most supporters, are prepared to forego champagne football for winning football.
Against United at Old Trafford, would Mourinho have kept Andriy Shevchenko on the pitch after Mikel's departure? Sheva would probably would not have started under Mourinho, but if he had, he would undoubtedly have been hauled off and replaced by Claudio Pizarro. As it was Grant kept Shevchenko on until the 58th minute and only deployed Pizarro, who proved to far more adept at holding the ball up, with 15 minutes remaining.
Even given the benefit of doubt, it is hard to see Grant lasting very long at Stamford Bridge. But quite who Roman Abramovich thinks he can hire to bring more attractive football to Chelsea is beyond me.
If there is a coach in the world who can win as many trophies as Jose Mourinho has in the past three years and play the attractive, attacking football demanded by Abramovich, I would like to meet him.
Chelsea's problem is that, like all vanity projects, the ego of its main protagonist is in danger of destroying everything. Whoever eventually succeeds Mourinho and Grant in the long term will have to work with the real coach of Chelsea: Roman Abramovich.
To understand Chelsea, it is imperative to acknowledge that the club is run by mercenaries. At every other major club, the directors and key non-playing staff have some emotional or historical connection with the club. Even at Barcelona and Real Madrid, the two most 'political' clubs in continental Europe, the sporting directors, Txiki Begiristain and Predrag Mijatovic, are former players of their respective clubs.
Not so at Chelsea, where all the key staff from chief executive Peter Kenyon, through to sporting director Frank Arnesen and a host of key administrative staff joined the club because Roman Abramovich offered to double, treble or in some cases quadruple their previous salaries.
They owe their positions, and new-found wealth, to Abramovich, and Abramovich alone. They jostle for influence with Abramovich like competing favourite sons. And their rivalries led to the inevitable departure of Mourinho.