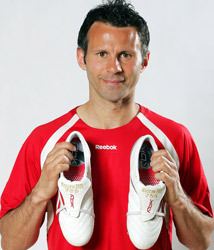 World Soccer: What's harder to win, the Premiership or the Champions League?
The Champions League. Each season a lot of teams set out to win it rather than their own domestic league, especially in Italy and Spain. And it's a very difficult competition to win because you need everything to go for you. The Champions League is the No 1 competition. It is where you get tested as an individual and as a team. It has been nine years, so our success has been overdue, which is why I am very happy.
Why do you think English teams are much more prominent in the competition than a few years ago?
They've learned how to play in Europe, and we dictate the game now. Tactically this season we've been very good and maybe the players that are in the Premier League, some of the foreign players, are used to playing a more continental style.
You definitely have to adapt your game because the Premier League is quick and physical, and sometimes in the Champions League you have to be a bit more patient. And I think that's what we've done well this season. We can play a European type of football but we can also play at a much quicker pace if we have to because we do that week in, week out. So we're able to play at their game and our game as well.
How highly do you rate Cristiano Ronaldo?
He's phenomenal at the moment. I would say that for the last two seasons he's been the best player in the world. Kaka won the award last year but Ronny has to win it this year. He's been brilliant, so consistent, and scoring 41 goals is amazing.
He's got the lot – power, pace, imagination; I can appreciate him because we're both wingers, and as wingers you rely on other people giving you the ball because you might go a few minutes without touching it at all. So to be as consistent as he's been is unbelievable. Normally, you might have 10 or 12 good games in a row, then a couple of quieter ones, but he's been consistently on top form for the past two years.
Alex Ferguson says this is the best United squad. Do you agree?
The 1994 team had everything. It was the perfect team in my eyes. It had experience, pace, imagination, power, it had winners – everything. We probably used only 13 or 14 players that season, whereas now, and in 1999, it was more about a squad of 20-odd players, and that's what you need nowadays.
What's your reaction to breaking Bobby Charlton's appearances record?
It's a proud achievement for myself and my family. You set yourself targets and when you're 17 you're just trying to get into the first team. And then you try to stay in it! Then you set yourself different goals in terms of winning trophies, but to play that many games [759], you'd never think that at 17.
Where do you go from here?
I've got another year left at United and at the moment I'm enjoying it more than ever, even
though it gets hard because you have to keep yourself fit. You're that little bit older so you're not as quick as you were so you have to use your experience and your brain.
I don't have a target for how long I want to keep playing – I'll keep going as long as I'm enjoying it and as long as I'm fit. I'm taking my coaching badges and that's something I've enjoyed this season – helping young lads coming out of the reserves.