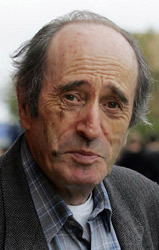 Man Utd head to Japan this week for the World Club Championships. Click here for all the latest BestPrice betting.
Wot, no wingers? Such was the thought that occurred to me, watching West Ham hold Chelsea to that embarrassing 1-1 draw at The Bridge last Sunday.
Yes, Chelsea had Joe Cole on the right flank, but for all his undoubted virtues he is not a true winger, much more of what we once used to call an inside forward. As for West Ham, they were without their accomplished natural outside left, Matthew Etherinton, apparently suffering from a virus, and they kept their French right flanker Faubert, who can play either on the wing or at right back, on the bench.
True, they had, on one wing or the other, the endlessly energetic Valon Behrami, whose superb late, determined, sustained burst on the right should, late in the game, have given Carlton Cole the winning goal; but for all his commitment and stamina, he's not a real winger per se. Nor is young Collison, the other flank player on the day, well and devotedly though he did.
But you may argue that for Hammers, notionally at least the underdogs in this affair, wingers could be something of a luxury. As for Chelsea, they made no use of Florent Malouda, who is a genuine left-winger, albeit a somewhat unpredictable one. But it was no fault of Big Phil Scolari, who came from his hospital bed and has so far hardly set West London alight, that his predecessor sold Arjen Robben to Real Madrid. Where he continues to show his exciting talents, his supreme elusiveness, his great speed.
Wingers live; whatever certain glum, negative managers and coaches have mistakenly been telling us across the years. Look, when the unlucky fellow is fit, at Theo Walcott. Or for that matter at Aston Villa's Ashley Young, who is beginning to look as if the colossal £9 million Martin O'Neill paid Watford for him was money well spent; even if the comparison with Barcelona's refulgent Lionel Messi may seem somewhat exaggerated. As for Cristiano Ronaldo, here is a supremely natural, ultra gifted winger, who has deservedly been voted best player in the world.
While Chelsea, despite all those oligarch billion behind them, toil, Avra Grant, their previous manager, pats himself heavily on the back from Israel; and in the process is rash enough to deride Nicolas Anelka. Quite ignoring the fact that this season, Anelka has been scoring a plenitude of goals. And doubtless forgetting what foolish misuse he made of the striker when fully in charge at Chelsea.
Sticking him out on the left wing; as he so foolishly and ineptly did in the lost League Cup Final to Spurs at Wembley. No use flaunting the statistics of Chelsea's unbeaten run under his aegis. He was never anything more than a stop gap manager, and it would surprise me were his palpable wish to get back into the Premier League be gratified.
***************
A tale of two Keanes. Roy and Robbie. Both somewhat in the doldrums at the moment, though for very different reasons.
Sunderland's exuberant thrashing last Saturday of West Bromwich Albion showed all too clearly once again how liberating it has been no longer to be under the depressing thrail of Roy Keane. The previous week, at Old Trafford, they all but eked out a draw against Manchester United, massing in defence, falling at last to that very late goal by Vidic.
But at least this was a display which showed high morale and resilience; hard to have imagined had Roy Keane still been in charge. Now he says he wants to come back to management, but if I were a club chairman, I would be very wary of employing him.
As for Robbie Keane, he has been treated unfairly, irrationally and insensitively by that surely overrated Liverpool manager, Rafa Benitez. To keep him on the subs' bench throughout that stilted performance at Anfield against Hull, Liverpool's two goals by Steve Gerrard each flawed by blatant unpunished pushes on Hull defenders, to send on instead a midfielder late in the game, in the shape of Lucas, was tactically absurd and psychologically inept.
Liverpool at that moment desperately needed a winning goal, and they were hardly going to get it from Lucas. Yet Keane had played in the week for his new club (which paid, remember, £20 million for him) in Holland against PSV in the European Cup, and played with energy, flair and effect. If Rafa Benitez doesn't want to use him, seems intent on demoralising him, then just why did he buy him?
***************
Don't say Blatter, say bloated. The ridiculous Club World Cup, its very name a fatuity, is with us, alas, again. Not that I am inclined to defend that Intercontinental (so called) tournament which went before it, when just two teams were involved, the winners respectively of the European and the Libertatores Cups.
That pattern, home and home games with goal difference irrelevant became a template for shocking violence, committed especially by the Argentine entrants, first Racing Club of Buenos Aires (remember how Celtic's keeper Ronnie Simpson was knocked out by a missile before the kick off in Buenos Aires, what a scene of carnage the play off became in Montevideo?) and Estudiantes de la Plata. The team, which in the matches with Milan behaved with such savagery that the Argentine dictator of the time, General Ongania, threw four of their players into gaol.
But now, in the all too dismally predictable fashion of the time, the tournament in Japan has been swollen to include teams from all points of the compass, keeping their players away not for a single match but for days on end. Let us though lay finally to rest the wretched and baseless accusations made against Manchester United, when the tournament began, populated largely by teams with no real claim for inclusion.
Manchester United and Alex Ferguson have been scandalously blamed for deserting the competition for the FA Cup, which they then held, in pursuit of riches. Nonsense. They were bullied into it by the FA themselves and the late, egregious little sports minister of the time, Tony Banks, government and FA terrified by the prospect that, if United refused, England wouldn't be allotted the 2006 World Cup.
Well, as we well know, England weren't. Indeed, it still seems probable that dithering old Bert The Inept Millichip, then FA Chairman, had promised, however forgetfully, that Germany should have the 2006 World Cup in exchange for England putting on the Euro 96 finals.
***************
Well Manchester City, even with those untold billions behind them, really be crazy enough to pay Gigi Buffon the hugely exorbitant salary he is reported to be demanding? Not least when they already have such a good young goalkeeper in Joe Hart?
Please don't laugh, but City flopped against last Saturday to an Everton team which hadn't a single regular striker to deploy. Jo, admittedly bought by the previous, dubious (Thaksin, the current exile) regime had another disastrous (half) game, having cost a fortune, Robinho, supposed star of stars, was on the field to little purpose.
Please don't laugh. As Frankie Howard used to say, it's wicked to mock the afflicted. But if City and Chelsea, with all those billions behind them can abort on the same weekend, maybe there's something still to be said for contemporary soccer. Yet the current campaign by Michel Platini, supported by Jurgen Klinsmann, to rein in the spending of, in particular, Premiership clubs seems to me to miss the point. Yes, huge debts have been incurred, but, in the case of Chelsea and Manchester City, their billionaire owners are perfectly comfortable with whatever expenditure is incurred. Chelsea keep telling us they mean to bring their books into balance, but what sense does that make when their enormous debt is owed to their oligarch owner? Meanwhile, who said money isn't everything?
***************
Man Utd head to Japan this week for the World Club Championships. Click here for all the latest BestPrice betting.
Give a subscription to World Soccer for Christmas this year and you'll save up to 31%