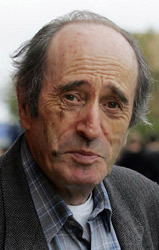 Test your Champions League knowledge in our daily quiz and win Free Football Bets! Click here to enter the quiz.
Good luck and bad luck. Hardly had the smoke cleared from England's two excellent if belated European victories at Wembley, giving Steve McClaren a lucky lifeline, than Emile Heskey, the unexpected hero, falls prey to the curse of the metatarsal.
And two days later, Michael Owen, to whom Heskey proved such a splendid foil, limps off at Derby with a groin strain. Heskey has had his injury pinned and says he still hopes to be fit for England's ensuing European games, but I wouldn't count on it. Sam Allardyce is hopeful about Owen but knowing how injury prone the gifted little fellow is, the latest news is not encouraging.
Meanwhile, given those two 3-0 results, you might almost say that God looks after drunks, little children…and McClaren. Injuries caused him to pick Gareth Barry, such a stunning success, and Heskey for both those England games.
Injury thank heavens caused the self destructive David Beckham to drop out, meaning that Shaun Wright Phillips, absurdly obliged to function out of position on the left wing against Germany, however effectively, could operate on the right; with a pace, dynamism and initiative which Beckham could never show. Beckham as we know is hell bent on winning his 100 England caps but let us hope and pray that the Beckham obsessed McClaren does not recall him to the colours.
As for Barry, he made nonsense of those people, including even David Platt, who cast doubt on his ability to withstand the Russians in his midfield role; as an alleged "holding" player. Whatever that is. Barry in the event not only "held," he also and emphatically played, once again, with cool aplomb, using the ball with thought and skill, dovetailing happily with Gerrard (please; no more Frank Lampard) and from time to time moving out enterprisingly to the right to swing in his left footed centres. Goals once again resulted.
The question now will be, what to do with Rooney, beyond doubt the most talented England player of his generation just as Paul Gascoigne was of his. With Heskey probably out, it is plain that Rooney, fit again one hopes, must play but though he is light years ahead of Heskey in sheer talent, he is, of course, a very different kind of striker, not the kind who can act as a muscular support for Owen. He prefers to drop slightly deeper – it was absurd of Eriksson to use him alone up front as he did in Germany, the more so as the Swede had rushed him back before he was fully fit. Somehow or other he and Owen – he himself fit, one hopes – must find a modus vivendi.
Guud Hiddink's Russia were a strange disappointment, above all in defence, where it was puzzling to reflect that in their eight previous games, they'd conceded in the Euro group just a single goal. Though admittedly the Dutch put four past them in a friendly.
Hiddink had a valid point when he claimed that Russia had a good goal wrongly ruled out for a non-existent handball; that would have made it 1-1 and a very different ball game. But both of Owen's goals, plus Rio Ferdinand's at the end, could well have been prevented. Hiddink's insistence that Owen's second came when he was returning from an offside position was hardly convincing. He could still surely have been marked. Odd too was his excuse that his Russians were in their own League not used to such demanding opposition.
It may be true that, with the influx of money into the Russian game, the leading players are no longer obliged to play in Western Europe, with its more demanding leagues. Yet when Hiddink was in charge of the South Korean World Cup 2002 team, he took all the locally based players out of their league entirely and put them into special training. With success.
***************
Watching Andrii Shevchenko and Steve Sidwell play so ineffectively at Stamford Bridge against Blackburn one wondered at the club's transfer policy.
In the first half Shevchenko, pallid shadow of a once great player that he now is, missed a concrete chance when through on goal, though he all but redeemed himself late in the game with a header superbly saved by the indestructible Brad Friedel.
Alan Hansen on the box averred that Shevchenko can no longer run. Perhaps. He certainly no longer does so with any effect. He cost a cool and excessive £30 million, allegedly at the mistaken behest of the club's billionaire owner, Roman Abramovich.
Sidwell, from Reading cost nothing at all and may now be regretting that he didn't stay there; a big fish in a relatively small pond. Against Blackburn in central midfield he looked sadly off the pace and was predictably substituted. The cause might have been physical – he's had little exposure this season – or psychological. Maybe both. Overall, it looks as if Reading's loss has, alas, hardly been Chelsea's gain.
***************
Chelsea's mindless fringe booed the Blackburn right winger David Bentley whenever he had the ball, just as he had been booed when brought on against Israel, at Wembley.
That he decided to withdraw from the England Under-21 team, which contested the Euro finals in Holland last summer, was hardly a hanging offence. After all, Aston Villa's quick young striker Gabriel Agbonlahor simply disappeared, could not be contacted, and didn't play either. Time, surely, to draw a line under the Bentley affair.
***************
So good to see Channel 5 giving so much attention to Italian football this season; a round up on Saturday mornings, a whole game on Sundays, which is more than even Channel 4 and Sky used to give.
The commentaries are very well researched, but a word to the commentator on Juve v Udinese: listen carefully please, to John Barnes. John's pronunciation of Italian names is impeccable. Not least when it comes to the striker for Udinese, Di Natale, who followed his two goals for Italy in Ukraine with the winner against Juve, in Turin. John throughout correctly called him DI Na-TALE. The commentator persisted throughout in calling him Di NA-tale.
Still, didn't a number of news commentators, to their shame, when talking about the late Luciano Pavarotti, once a footballer himself, insist on calling his native city Mo-DENA rather than MO-dena. Who are they paid for, pray?
***************
Test your Champions League knowledge in our daily quiz and win Free Football Bets! Click here to enter the quiz.