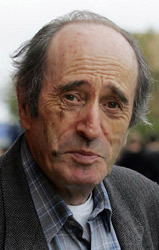 Man Utd & Arsenal both got their Champions League campaigns back on track with wins last night. See all the latest outright betting odds here.
Croatian fans are serial racist offenders and I can but join in bewilderment and some despair those who have strongly criticised feeble FIFA for imposing no more than a pitiful £15,000 on their Federation after the taunts at Emile Heskey.
For Croatia has form. This is at least the third example of such racism. They were fined by UEFA after taunts directed at the Turks in the European Championship finals. They already had form. I have every respect for the excellence of Croatian football and shall long remember their glorious display against the bewildered Germans in the French World Cup of 1998.
But equally hard to forget are the bitter memories of  Croatia in the Second World War when a brutal pro Nazi dictatorship herded Jews and Serbs into concentration camps. The dictator himself fleeing to die peacefully in Spain.
***************
Best wishes to my genial and able old friend Joe Kinnear in his hopeless task at Newcastle. Humorous, generous, a steady success at Wimbledon, even if much of it was based, alas, on the long ball, he is surely the most widely travelled British (if one may call him such, as a born Dubliner) coach of his time, having operated in the most exotic places.
Michael Owen remarked sadly after yet another defeat last Saturday by Blackburn – who went ahead on a plainly offside goal – that for some reason (guess what) there was no confidence in the team. Even the dedicated centre back Steven Taylor, who has had excellent matches with the England Under-21s, has made awful mistakes of late – holding up his hand, metaphorically of course – in the process; plainly the result of demoralisation.
There appear now to be no fewer than seven contenders for the ownership of the club and one must hope that a deal is clinched soon and that the disastrous reign of that misguided populat Mike Ashley comes to an end. Not that the previous reign of Freddy Shepherd was exactly propitious; and at least Ashley never called Newcastle's women "dogs."
Looking back into Newcastle's somewhat torrid past, I've been apprised of an extraordinary episode, in long ago 1955. Newcastle United had reached their third FA Cup Final in five years having won the Cup in 1951 – two spectacular goals from iconic "Wor Jackie" Milburn – 1952. Now they were about to meet Manchester City at Wembley when their Scottish manager, Dugald Livingstone, sensationally and almost blasphemously dropped Milburn himself from the team.
Give Stan Seymour, a football director, his due. Seymour, once a star Newcastle outside left, scorer of their first goal against Aston Villa in the 1924 Cup Final, three times in charge at Gallowgate as so called Honorary Manager, restored Milburn to the side and subsequently sacked Livingstone. Milburn responded by heading (a rare event for him) a very early goal, to help Newcastle win the Cup again. The following year, when I had cause to criticise Livingstone in a magazine article, I found myself under fire from him on the phone. "There's only been one word wherever I've been!" he ranted. "Success!" Well, yes and no.
***************
THE distasteful suggestion that Queens Park Rangers be re-named Queens Park City seems all of a piece with the somewhat grandiose new regime in which the motor racing magnate Flavio Briatore is the main man, though Ecclestone and especially Mittal are much, much richer.
For last week's last match at home to Derby County, QPR tried to up the ante on tickets for away fans, putting the price up ten quid to £40. Derby wouldn't have it and they got their way, QPR inexplicably protesting that, as they'd been investing so heavily of late, prices had to be put up. With Mittal and Ecclestone, not to mention Briatore, in the background? And in what have they been investing?
One moment they talk to us about building gradually in quest of a return to the top division. And this seems borne out by the fact that in the transfer summer window, they hardly splashed their money about, the two prime acquisitions being on loan respectively from Genoa and Real Madrid.  Then they try to put up prices. What's happening down at Shepherds Bush?
***************
Before Chelsea played and won last Saturday at Stoke, Big Phil Scolari made quite a point of stressing the danger provideD by the massive long throw ins of Stoke's Rory Delap. Who, such is the perversity of things and football, was unfit to play.
But long ago, in the 1930s, Chelsea had their own champion long thrower in left half Sam Weaver, who could chuck the ball from the touchline all the way to the far post. Not a lot of people know that.
Talking of Stoke, I heard a distressing story. After Stoke City's recent game against Liverpool at Anfield three Stoke fans, a married couple and their 10-year-old son, all rashly and ill advisedly wearing Stoke City shirts, were waylaid by ten Liverpool fans who promptly set about them. The husband was knocked to the ground and kicked, the wife was assaulted, the little boy was struck. My informant stresses to me that the offenders were probably "wannabe" hooligans, that the real hard nuts would scorn such easy prey. Not much consolation for the victims.
***************
After Hull City's astonishing triumph at the Emirates, a colossal achievement by manager Phil Brown, whose inspired if ruthless transfer programme brought the likes of scorers Geovanni and Daniel Cousins to Hull, one heard that the teams had not met in the League since 93 years ago. Ah, but they'd met in the FA Cup as "recently" as 1930, and what an occasion that was!
Hull, due that season to be relegated to the Third Division, had gone all way to the semi-finals where they met Herbert Chapman's powerful Arsenal team. Against whom at Leeds they roared in a 2-0 lead. A desperate Arsenal managed to pull the two goals back and the teams replayed at Villa Park.
There in the words of the Gunners' peerless left back, later captain of England, Eddie Hapgood, "some of the Hull players tried to play without the ball," and their captain Child was eventually expelled. Even then, Hull Succumbed only 1-0, the goal scored by that celebrated inside right David Jack, scorer for Bolton of the first Cup Final goal at Wembley.
Thank Heavens that the onslaught of foreign billionaires has not robbed football of its glorious uncertainties. Hull's victory at Arsenal, only their second at the Emirates (would they have been better off fielding their dazzling young 6-0 reserves?) is one splendid affirmation of that. Plus Brighton's conquest of billionaires' Manchester City at the tiny Withdean ground. To which they have been confined since the disgraceful selling off of their historic Goldstone ground. And now there is Cluj, the great unknowns, who went to the Olympics stadium and beat Roma. Thanks, not perhaps surprisingly, to an Argentine striker. Further afield, what of Bolivia's draw with Brazil, actually away and not on the breathless heights of La Paz?
Again, Wales look a gift horse in the mouth. The precociously gifted 17-year-old Aaron Ramsey sparkled again when Arsenal fielded him in the 6-0 League Cup defeat of Sheffield United. Yet once more inexplicably there is no place for him in John Toshack's Welsh World Cup squad to play in Liechtenstein and Germany.
***************
Michel Platini is spewing out ideas with an almost Blatteresque frequency. Now he means to rename the ailing UEFA Cup the Europa Cup. As if that will make any difference to a tournament which like the now defunct Cup Winners Cup has been sabotaged by the grossly overpopulated Champions League Cup. Above all traduced by the absurd provision whereby clubs knocked out of the Champions Cup can take refuge in the UEFA Cup. And often win it.
Man Utd & Arsenal both got their Champions League campaigns back on track with wins last night. See all the latest outright betting odds here.