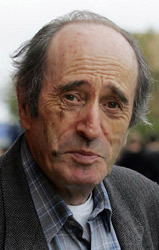 England are now in pole position to make the 2010 World Cup Finals after a Theo Walcott hat-trick helped the Three Lions beat Croatia 4-1. See the World Cup betting.
What chaotic and contradictory days these have been in English football? Kevin Keegan and Alan Curbishley walking away from their jobs respectively at Newcastle and West Ham, bitterly complaining that players have been bought and sold over their heads.
Sulaiman Al Fahim, with his infinite billions from the Gulf, buying out the ineffable Thaksin Shinawatra and promptly beating Chelsea to the punch for the colossally expensive Robinho. Who may or may not prove worth those many millions. So Shinawatra, inexplicably found a "fit and proper person" to buy Manchester City (explanation; he hadn't any criminal conviction at the time) pockets £200m or so.
Some kind of consolation for the fact that some £800 million remains frozen in Bangkok, where his successor as Premier is under ferocious pressure from rebels who see him as a mere patsy for Shinawatra. Who meanwhile refuses to return to go on trial in Bangkok, claiming – impertinently – political asylum in Britain. His wife, also in England, having in her absence been sentenced to three years' gaol for corruption.
In so far as the Croesuses from the Gulf had still to sign and seal their deal to take over City; perhaps you may wonder how the club was able to use their money to buy Robinho, and to offer even more money for Cristiano Ronaldo. Certainly City could not have dreamed of such deals had Shinawatra still been in charge. Did he not have to humiliate himself by borrowing £2 million and more from his exasperated predecessor John Wardle, during the summer?
The writing was well and truly on the wall for Keegan as soon as Dennis Wise was so strangely appointed to a chief executive role, while remaining in London. And it became clear enough late last season when Keegan brought Newcastle to the Emirates Stadium to play the Gunners. At the press conference after the game, I asked him whether Dennis had been present. The all too significant answer was that he didn't know. But Dennis indeed was there.
That Keegan and Curbishley both had players bought and sold without their agreement is beyond doubt. It has been pointed out that in countries such as Italy and Spain, such eventualities are par for the course. Managers have to defer to technical director or the like; they may merely make suggestions. But how far does this go against the traditional grain of English soccer? For decades past, it was well known in football circles that at certain clubs, the Chairman held sway; it was his writ that ran.
Away back in the immediate post war years, Newcastle United themselves were dominated by their Chairman Stan Seymour who by contrast with the corpulent, lager swilling Mike Ashley at least deserved to wear a Newcastle shirt, having, as the Magpies' outside left scored the first goal, for them against Aston Villa at Wembley in the FA Cup Final of 1924. Wearing a Magpies shirt and sitting among the United fans never seemed more than a cheap gimmick to me and under present circumstances, Ashley would be risking his neck. Seymour wouldn't even appoint an official manager.
As for West Ham, their transfer policy both this season and last, even ignoring the prolix Tevez affair, has been pretty disastrous. Though how much of it, till very recent weeks, was down to Alan and how much to the owners, is hard to know. Large sums of money last season were thrown at the likes of Neil and Upson but most crazily of all, at a plainly waning Freddie Ljungberg. £4 million for his transfer from Arsenal, plus wages so huge that when they decided to get rid of him in the summer, it cost another breathtaking £6 million.
Curbishley was incensed by the transfer of Anton Ferdinand and McCartney, wholly against his wishes, or even initial knowledge. But the salient question surely must be, if West Ham's Icelandic owner is an undoubted billionaire, why should Hammers be obliged to sell their stars?
***************
If he's good enough, he is surely old enough. Thus one thought at the Millennium Stadium watching a dire Welsh team without a sight of 17-year-old Aaron Ramsey struggling to beat modest Azerbaijan with a late, scrappy goal. Ramsey was for me the real star of the last FA Cup Final at Wembley when Cardiff brought him on ludicrously late (lack of belief again?) against Portsmouth.
He showed precocious confidence and skill, unintimidated by bigger, older players, even in the box. Lord knows that present Welsh squad is mediocre enough as it is without John Toshack turning a blind eye to such an undoubted talent. And indeed, the scorer of that scrappy goal, immediately after forcing a corner with a fine header, was the 18-year-old Wolves reserve, Sam Vokes, aged only 18. Was Pele too young at 17 to play and excel in the 1958 World Cup for Brazil?
***************
With Fabio Capello belatedly coming to his senses, a fatuous myth was laid to rest in Zagreb. The fallacy that England now simply "haven't got the players," when the truth is that they certainly have the players, if only they had a national manager.
Eriksson, McClaren and Capello have all in turn picked unbalanced teams. Capello's Beckhamitis, indeed, wasn't even wholly banished even in Zagreb where, having absurdly failed to put David Bentley even on the bench, he replaced the dazzling Walcott with Beckham albeit for the last few minutes. Thus time, however, he at last dispensed with the palpably ineffectual Stewart Downing, picked a sensible 4-4-2 and was rewarded by Walcott's triumph.
Surely it was evident enough in Walcott's displays for Arsenal in Europe, late last season, twice against Milan, then with that 80-yard run at Liverpool, that he has all the talents of the classical winger. Yet even after his confident display against Andorra, one read nit picking about his "final ball." Now all Capello has to do, besides forgetting Beckham, is to leave well alone; bar restoring Steven Gerrard.
***************
England are now in pole position to make the 2010 World Cup Finals after a Theo Walcott hat-trick helped the Three Lions beat Croatia 4-1. See the World Cup betting.