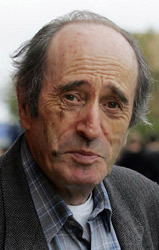 World Cup 2010 Betting England beat Belarus on the road to maintain their 100% winning start to this World Cup qualifying stage. See all the latest 2010 World Cup betting here.
To boo nor not to too? That is the question. At Wembley last Saturday Ashley Cole, the left back who raged that £55,000 a week from Arsenal was an insult to his capacities, was booed by the crowd. This after he had compounded a largely erratic display with a wretchedly mis timed and misplaced attempted back pass to his keeper, David James. Instead setting up an easy goal for Kazakhstan.
There has been mixed reactions to the booking. Chiefly in the form of somewhat pompous and even hypocritical condemnation of any such thing. Though here and there the booers have been defended. My own feeling is that each side have a case, but past booing of England players at Wembley was quite undeserved.
Not least in the case of Frank Lampard who may have been out of form when playing for England – he has now impressively recovered – but certainly didn't deserve such obloquy. On such dubious grounds. Nor could I endorse the booing of David Bentley, who has committed the heinous sin of withdrawing from the England Under-21 team which contested the European finals in Holland on the grounds that he wished to reserve his energies for the following season.
What does give pause when it comes to judging the merits or demerits of such booing from the Wembley fans is their daft fascination with David Beckham. A busted flush, a burnt out case, who can hardly run any more, whatever the effectiveness of his long distance free kicks and crosses, absurdly and mysteriously brought late into game after game by a deluded Fabio Capello. Enabling him, on the bizarre basis of a few brief late appearances as a sub, to rival the achievements of the likes of Bobby Moore and Bobby Charlton. Both of whom largely won their 100 plus caps when playing a full 90 minutes or more game.
True, Alf Ramsey so mistakenly pulled off Bobby Charlton in the quarterfinal World Cup game against West Germany in Leon, paving the way for a dramatic German recovery, but that was in no way comparable with the silly little bits and pieces which Capello has been affording to Beckham. Who must, in the vernacular, know where the body is buried. Incidentally, there is still a tendency to believe that when Charlton was so disastrously taken off, thus giving free rein for Franz Beckenbauer to attack, England were 2-0 ahead. Oh no they weren't! The score was in fact 2-1, Beckenbauer himself having scored a soft goal, aided by the poor reaction of England's second choice keeper, Peter Bonetti.
Mention of David Bentley reminds one that he found no place in the latest England squad though there was room for the pedestrian Beckham and for Stewart Downing, the Boro winger whose claims to international football look smaller and smaller every time he gets on the field. Also missing from the England squad was the Spurs centre back Jonathan Woodgate which made no sense at all; even less so given the inept performance at centre back of Matthew Upson who has surely had more than enough – failed – opportunities to demonstrate international class.
Recently, I saw Woodgate give a sterling performance at Stamford Bridge when Spurs, on one of their rare decent days, managed to hold Chelsea to an unexpected 1-0 draw. In the absence against Kazakhstan of the injured John Terry, the other centre back chosen by Capello was the far from convincing, in this period, Everton's Lescott.
***************
On the eve of a meeting – confrontation? – between Tottenham's top brass and their dejected supporters, Darren Bent has emitted a touching defence of Damien Comolli, the club's director of football, who seems to be becoming the fall guy for the club's appalling results. Bent tells us what a wonderfully likeable and efficient fellow Comolli is, that he is in no way to be blamed for the present debacle.
Which is all very noble and nice and which I am sure has nothing to do, consciously or otherwise, with the fact that Comolli must surely have approved and notionally encouraged the ludicrously high fee, all £16 million of it, which Spurs paid to Charlton Athletic for Darren himself. A fee which hasn't yet been remotely justified.
As to Bent himself, it's hard to see how he can retain confidence and form when his manager Juandi Ramos first leaves him out of a game, as he recently did against Hull, then, having pulled off right winger Aaron Lennon, Tottenham's most effective forward, brings on Bentley as a substitute right back! If Martin Jol at Hamburg is quietly laughing, who could blame him?
***************
It seems that there is nothing like leaving Stamford Bridge to reinvigorate a player's career. Shaun Wright Phillips, after his success both with Manchester City and England, has a miserable time at the Bridge and Andrei Shevchenko look an absurd waste of money, all £30 million and vast wages; plainly a self-indulgence of the club's billionaire owner, Roman Abramovich.
But now back at Manchester City, whom he should never have left – money plainly talked – Wright Phillips is motoring again, as he showed in his very first appearance back at City. And Shevchenkio, who's returned to Milan – though he wasn't called on in their latest League game – seems a different player with his native Ukrtaine. His was the late penalty which won them their opening World Cup qualifier against Belarus in Khakhov. And last Saturday, in Kiev again, he looked lively and adventurous, with three strikes none of which missed by much, against Croatia.
***************
Alas, I was back in Cardiff last Saturday to watch another excruciatingly pedestrian display by Wales, this time against humble but resilient Liechtenstein. And wondering why John Toshack the Welsh manager continues to perversely and self destructively to omit the splendidly precocious 17-year-old Aaron Ramsey not just from his teams but from his squads.
Central midfield for Wales was all plodding mediocrity; with none of the three players deployed there, Fletcher, David Edwards, although he scored, and the substitute Robinson, exiled to Toronto, capable of giving the ever electric Craig Bellamy the service he deserved and required. Yet only the previous evening, down the road at Ninian Park, Ramsey had given a scintillating display for Wales Under-21 against their English equivalents. How could anyone suggest for a moment that he is too young, too inexperienced, when he showed, even under the pressure of last May's FA Cup final at Wembley for Cardiff City against Portsmouth that, coming on as a sub, that he has no fear of the great occasion?
***************
Lord alone knows what Lady Scotland, a labour apparatchik from the Lords, is doing on the committee which is meant to be bringing the 2018 World Cup to England. But all praise to the outspoken Lord Triesman, now main man at the FA, for rapping the Premier League and the ineffable Richard Scudamore over the knuckles for their crazily inadequate criteria when it comes to allowing club take-overs ie,  that a fit and proper person is anyone who hasn't been convicted of a criminal offence.
Which as we know allowed the deplorable Thaksin Shinawatra to take over City, despite his shocking record of corruption and persecution when running the Bangkok Government. And the alarming riots in that city directed against his manifest stooges in command, are a grim legacy of his tenure. Jokingly, Triesman observed that, under the half-baked rules of the Greed Is Good League, even Nelson Mandela – imprisoned for decades by the South African apartheid regime, wouldn't be allowed to take over a club. Oh yes, he would! cries Scudamore. Hardly a relevant bone of contention. But while Stalin and Hitler would be excluded on the basis of their various gaol sentences, Mao Tse Tung, for all his mass-murdering regime, would presumably have breezed through.
***************
Oh, no! Oh, please! Oh stop! Hard on the heels of the fatuous emissions of 'Tim,' Arsenal's tame psychologist comes the bizarrely misplaced eulogy by Matthew Upson of his own mentor. A sports psychologist who, he believes, has accoutred him to compete with the best. The best what? "Now," he says, after lamentable display for England against Kazakhstan at Wembley "I fully believe I deserve to be here with the England squad, and am capable of stepping in and doing a good job." Who said delusions of grandeur?
***************
Edward Grayson, who has died at the age of 83, was what one might call a legal idealist. That is to say, a barrister immersed in football and its history who did his best to bring justice and logic to the game. Not least with the publication of his germinal book Sport and the Law.
I'd known him for more than 50 years, from around the time he published his book Corinthians and Cricketers. The true hero of which was the remarkable G.O. Smith, for many years recognised as one of the best centre forwards ever to play for England. Elegant, prolific, a supreme Corinthian in every sense of the word, whose career spanned the 19th and the 20th century. Yet he had an aversion to heading the ball! As a cricketer, he even scored a century for Oxford versus Cambridge, at Lords.
When a schoolboy, Grayson cycled from his boarding school to get Smith's autograph and stayed reverentially in touch with him for years. A Charterhouse boy, like so many famous amateurs of his time, who became a headmaster, Smith retired early, appalled by the death by drowning of his colleague and fellow ex-footballer, Arthur Dunn. 
Edward was a gentle but determined soul with high moral values. I still wish he had been able to lead, rather then be junior to a less effective QC, when Paul Elliott brought his case against Dean Saunders, whose challenge had smashed his knee ligaments and ended his career. Elliott lost, but I can never reconcile myself to the judgement given and the views expressed by Mr Justice Drake in the High Court.
Though he initially met much jaundiced criticism from the game's establishment, Grayson never fell out of love with what might be called the romance of football. He was a cherished friend.
Educated at Taunton School and Oxford University, his own football career came to a sadly premature end soon after he went up to Oxford , and broke his leg in a trial game.
World Cup 2010 Betting England beat Belarus on the road to maintain their 100% winning start to this World Cup qualifying stage. See all the latest 2010 World Cup betting here.