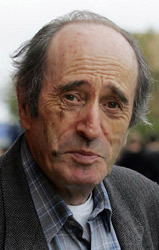 Goodbye, then, Mike Ashley. Though as one writes, who knows who'll pick up the black and white poisoned chalice.
The day Ashley appointed Dennis Wise in a senior position to a surprised Kevin Keegan was the day his stewardship of the Magpies was doomed. Anybody could have told him that; with Kevin in Newcastle and Dennis still in London, with Kevin largely kept out of the frame (he didn't even know Dennis was watching Newcastle's game at Arsenal from the stands last season) there was a recipe for chaos.
To be brutally objective, Kevin's own appointment seemed more the fruit of sentimentality rather than objectivity. Of course, those thousands of sentimental Geordies greeted him as a once again saviour, but alas in football, lightning doesn't strike twice; or very rarely.
True, Kevin had been out of the game a long time when he first returned to Gallowgate as manager, but there was life in the old dog yet and he splendidly turned the team around, was unlucky not to take the Championship itself after the Magpies had established a 12-point lead over Manchester United. But to bring him back once more after a three-year absence from the game, was always going to be problematic.
Ashley himself cut a course grained, flamboyant figure. The gimmick of parading his corpulent figure in a Newcastle United shirt, of sitting among the fans and treating them in pubs, was always a dubious expedient, however much he relished the fleeting popularity and exposure. Which became somewhat less than decent on Newcastle's latest appearance at Arsenal, when Ashley was televised swigging in one fell swoop, a point of lager, then oscillating his head when the liquid had gone down.
Not that he was any more antipathetic than his predecessor, Freddie Shepherd, ever notorious for that evening in a Continental hostelry when, together with Douglas Hall, son of the millionaire owner Sir John Hall, the two of them were indiscreet enough to call Newcastle women "dogs" and jeer at the fans for buying overpriced shirts, in the presence of an undercover journalist.
Newcastle, no doubt, will be bought by some rich company or another. It's more unlikely and indeed unwise to bring Keegan back, though given the long string of recent managers who have failed to turn the ship around, goodness knows who could.
Newcastle United are a great, historic club, but they have been notorious not just now but for generations for administrative drama. In the immediate post war years, their former outside left, Stan Seymour senior, as Chairman, wouldn't even allow a manager as such to be appointed. His was the last word.
Which brings me to say that all this recent fuss over managers having players bought and sold behind their backs not only ignores the fact that such has almost always been the fashion on the Continent, but that time and again, in the history of the English League, domineering owners and chairmen have dictated transfer policy. Happy the clubs, such as Arsenal in particular, where it hasn't happened.
***************
The ineffable Jack Warner of Trinidad and FIFA and CONCACAF has been outraged at being called a disgrace and a clown by Sunderland's manager Roy Keane. This, because Keane wouldn't release the veteran Dwight Yorke to play for Trinidad.
Remember the gallant 2006 World Cup team who found they were being short changed by Warner and had to agitate before they got their money.
If you want to read a lengthy and devastating analysis and history of what Warner has been up to in the past and how he has wrung huge sums of money out of Blatter (who needs the votes he commands or at least used to need) and FIFA, you can do no better than read the pungent expose Foul by the indefatigable investigator, Andrew Jennings.
It's somewhat alarming to read that the new grand panjandrum of the FA, Lord Triesman, embraced Warner when last they met in Port of Spain and to read items in the English press which seem to take the egregious Warner at his own hyperbolic valuation. But let us raise a cheer for Keane, whatever the rights and wrongs of the Dwight Yorke affair.
***************
Dear oh dear. David Beckham booed on his most recent appearance for the Los Angeles Galaxy, who hadn't won for a dozen games. Bruce Arena, the former USA manager who has taken over, doesn't seem to have made much difference.
But at least Fabio Capello, recently and mysteriously lauded for at last having seen sense in Zagreb, seems gradually to be being cured of his galloping Beckhamitis. Just 11 minutes of Beckham against Andorra, barely 5 in Croatia, though Lord knows why he was brought on at all and was preferred on the bench to the gifted, younger, faster David Bentley.
***************
"Nice guys finish last" was the grim dictum of the American baseball manager, Leo Durocher, and there could hardly be a nicer guy than Gianfranco Zola.
He insists that now he has suddenly been chosen to manage West Ham United he can be tough when it's needed, but already I fear for him. He has never managed a club, and in Italy was number two rather than senior coach of the Italy Under 21 team. Plus the fact that the Hammers seem to have a pretty defiant dressing room, where whips may need to be cracked.
Still the prospect of a return from injury and recovery of the dynamic Craig Bellamy should raise hope. He wasn't on parade at the Hawthorns last Saturday, where to be objective sloppy defending rather than failings in attack – where striker Ashton was lost very early – seem to have sealed the Hammers' fate.
Strange things have been going on at the club and it has been suggested that the fire sale of key players, despite the fact that the Icelandic owner Gudmunsson is a billionaire, has something to do with the news that his company has suffered a huge loss with the collapse of the travel firm XL. Hardly an ideal start for any new manager.
Zola could well be wondering who's next for calling off; and very soon we shall have the verdict in the Carlos Tevez – Sheffield United affair, which could cost the Hammers dear.
***************
Strange episode in the BBC radio commentary on Croatia v England. When Croatia's Kovacs was sent off for an elbow on Joe Cole, which cut his head open and obliged him to have ten stitches inserted, Alan Green and his summariser, Graham Taylor, insisted and went on and on insisting, that nothing wrong had happened and that the expulsion was unfair.
I accept that, from their commentary position, they may have had a poor view of what occurred but I assume they had a TV monitor. And in any case, it is better, surely, in such circumstances, to err on the side of caution.
Which brings me to another point. Radio commentaries these days – and, indeed, frequent match commentaries on television – tend more and more to resemble conversations, the summariser intervening time and again.
It never happened to dear old Raymond Glendenning. Nor surely should it happen now, with the constant danger that while the summariser is giving us the benefit of his expert knowledge, crucial things are happening, uncommentated, on the field.
Cosy chats should be reserved for half time intervals; or for moments when injury holds the game up on the pitch.
***************