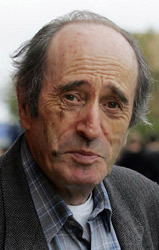 Chelsea's Nicolas Anelka leads the way for the golden boot this season with 14 league goals. See all the 2008/09 top scorer betting.
2009 alas has all the signs of being a very difficult one indeed for global football. Birds will economically come home to roost, toxic chickens will be hatched. Clubs, including some of the biggest of them will, in the words of the porter in Macbeth, "hang themselves on the explanation of plenty."
That presumably won't include Manchester City, ludicrously out of economic step with all but Chelsea – and they themselves a long way behind the Arabian billionaires – City and the sheiks. City, as their beleaguered manager Mark Hughes tells us being all set to buy their way out of trouble in January.
Even if they decide to pay Gigi Buffon the insane amount of money he is demanding to keep goal for them, plus a massive amount to Juve for his transfer – the Agnelli money which made them so rich for so long having melted away, as has its origin, Fiat, City have still presumably to blend. Their excessive spending so far having left them hurtling to the bottom of the League, and a good thing too.
True, much of the damage was done during the absurd reign of Thaksin Shinawatra, the disgraced and exiled former Prime Minister of Thailand, who in the event had to leave his colossal fortune behind in Bangkok, when the walls closed in on him at home.
It still beggars belief that this odious man, who, as we know, has been accused by Amnesty International of brutal excesses against his political opponents, could ever have been thought a "fit and proper person" by the fatuous Greed Is Good League and its misguided chief executive, Richard Scudamore.
Still, at least his crackpot idea to stage a 39th list of fixtures, to be played abroad, has well and truly bitten the dust. Alex Ferguson has just danced elegantly on its grave when in Japan.
City, then, will have no financial problems. Chelsea's billionaire oligarch patron, Roman Abramovich, has allegedly lost millions in the recent Russian financial crisis, but then he can probably afford to. You do though wonder how long his enthusiasm at Chelsea will remain if the team continues to lurch along as it so far has under Big Phil Scolari. Who recently went on record by deploring the fact that Chelsea had no recognised playmaker, declaring contentiously that neither Frank Lampard nor Deco fills that role.
There are, of course, some clubs which never bother to fill it at all. You may remember that when George Graham became the manager of Arsenal, he did his best to dispense with the role which had been crucial and central at the Gunners since the high old times of Alex James. Not to mention Jimmy Logie, Jimmy Bloomfield, George Eastham, Liam Brady and Paul Davis, who might be described as The Last of the Mohicans, and was given a very hard time of it by Graham, before belatedly being restored to the team.
To me, Scolari so far has looked a greatly overrated manager. Once again one looks back to his pitiful lack of success, even with Portugal as the home team in the 2004 World Cup finals, when the Greeks, of all people, had a word and more for it, beating the Portuguese twice.
I still believe that Chelsea and Abramovich, throwing his toys out of the pram that day at Villa Park, were ill advised to get rid of Jose Mourinho. True, he may not be the manager he keeps telling us he thinks he is, true that Inter, despite such an easy recent win over Juventus, have scarcely set Europe alight so far this season. True, his claim that Zoltan Ibrahimoic is a better footballer, more deserving of European recognition than the dazzling Ronaldo, is a typical piece of absurd kit flying.
But I still think he would have done more with this Chelsea side, horribly humiliated in Rome, held even by West Ham at The Bridge, puffing and panting home against modest Cluj, than Big Phil.
Arsenal seem out of contention for the Championship but should have a better than even chance against Roma in the Champions League, the totemic Francesco Totti having just succumbed to injury.
Perhaps not enough sympathy has gone to Wenger and the Gunners over their injured players. Theo Walcott has been a shocking loss; it wouldn't be a bad idea if Wenger, plodding away with Denilson as a makeshift outside right, took his courage in both hands and gave more of a chance to the exciting Jack Wilsher, still barely 17, but full of skill, speed and brave initiative, or to the 17-year-old Aaron Ramsey, so belatedly brought in the Wales team by a strangely obdurate John Toshack.
Reverting to the financial situation, worms are beginning to turn among the overcharged and exploited fans, while the ludicrous amounts of money paid to often mediocre players – £1.1 million per annum is at present the average Premiership wage – must surely now be a bubble that bursts.
Not that Michel Platini has it right, in his desire to clip the wings of big clubs which go into heavy debt. Even if he were successful, that would still leave, and heavily favour, the likes of Chelsea (their debt a mere fiction, given that it is chiefly owed to Abramovich) and Man City.
But there are signs, as I say, that the worms are turning, notably in Manchester where the fatuous loopholes in our financial system mean that the Glazers can buy up United on huge sums of borrowed money, the charge it against the club. But United's unofficial supporters club now seems to have a good legal chance of prevailing against a system which forces them to buy match tickets they do not want.
But what of West Ham, what of Portsmouth, whose supposedly solid backing has been withering away? Pompey's owners, the son of a millionaire who has to be very careful where he goes whenever he leaves, for there are places where he risks arrest, is seemingly putting no more money into the club.
The £20 million received from Real Madrid for Diarra – a huge profit from the fee paid to Arsenal, who themselves bought Diarra from Chelsea for peanuts – is unlikely to stem the tide. While the Icelander plutocrat, Gundmundsson, at West Ham has lost vast sums of money in his country's crisis and is reportedly keen to sell a club which will also have to pay some £30 million to Sheffield United, over the tangled transfer affair of Carlos Tevez.
In international football, I expect a belated revival of Brazil and Argentina in 2009 though, for very varied reasons, I wonder how long both Dunga and Diego Maradona, always so explosive, will remain in their respective jobs.
It was down to Argentina's long serving Federation President, Grondona, despite a less than lukewarm (just 5%!) public demand, that Maradona was made the new manager. But, as the recent Olympic tournament showed, there is abundant talent to express itself and revive matters. And Lionel Messi, though he owes so little to Argentina and so much to Spain, where Barcelona took him as a 13-year-old, is surely more of a challenger to Ronaldo as the world's best than ever Ibrahimovic is.
He is one strong reason why Barcelona deserve to be made favourites in the European Cup. I cannot see Lyon holding out against them. The tie between Chelsea and Juventus, whose ex-manager Claudio Ranieri will make a brief return to The Bridge, bringing Alex Del Piero with him if not Gigi Buffon, is hard to call. Juve as they showed against Inter and in their final group game are no super team but then, what do we expect from Chelsea?
If only Arsenal can get back Walcott and Eduardo – who seems to be recovering well from that horrific foul at St Andrews – they could have the edge on Roma, but sadly, it seems there is no hope of getting Tomas Rosicky, such an unusual talent and so pitifully unlucky with his seemingly incurable injury, back in time.
Liverpool v Real Madrid? It surprised me to see Juande Ramos, fresh from his amazing lack of success at Spurs, catapulted into Bernd Schuster's vacant seat, but then, a we all know, nothing succeds like failure.
Liverpool's Benitez has worked with Real; a possible advantage. But do wish he and a myriad of other clubs would desist from scheduling just one attacker up front. For much of the time at Arsenal, till he scored his spectacular goal, Robbie Keane looked sadly in need of support. As in the first half at Fulham, where I was present on the previous day, did Middlesbrough's Aliadiere. So many managers seem obsessed by the tactic, but, too often, it seems negative and a burden on the lone striker.
England? I still feel the jury is out on Fabio Capello, but I sincerely hope that his lingering malady of Beckhamitis is cured in the New Year. Now Beckham and his matchstick wife are flaunting themselves in Milan; but whey the club should want him, unless it is just to sell shirts in these coming two months, goodness knows.
Capello has still to sort out the Lampard/Gerrard problem, rather than running away from it, as he did in Belarus. And Lord knows he needs a decent goalkeeper, with Calamity James as erratic as ever. Good to know that a potentially strong candidate in Ben Foster is now talking of getting away from his reserve role at Old Trafford, so he can make him claim.
Chelsea's Nicolas Anelka leads the way for the golden boot this season with 14 league goals. See all the 2008/09 top scorer betting.