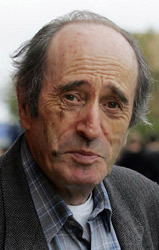 Man Utd are back on top of the Premier League after beating Pompey 2-0 and are now three points clear with a game in hand. See the full BestPrice outright betting here.
With the deepest respect for certain confused colleagues, there were some strange analyses of Chelsea's Wembley semi final win against the Gunners. 
Chelsea, we were told, were simply too strong, experienced and muscular, for the much younger Arsenal team. And it is true that Cesc Fabregas, usually the inspiration of the Arsenal midfield, the springboard of their attacks, had an unwontedly passive game.
Yet as one who watched Chelsea's two previous, chaotic games at Stamford Bridge, in which they gave away no fewer than seven goals, it seemed logical to envisage Arsenal as the favourites. Indeed, the deep irony of the Wembley game was that the fatally fallible goalkeeper should be not Petr Cech who looked in those two Stamford Bridge games as though he were going through a nervous breakdown, but the second choice Arsenal keeper, the 24-year-old Pole, Fabianski.
At Stamford Bridge, in the last 20 minutes of the League match against Bolton, poor Cech had resembled a headless chicken. Any ball that came into the box was likely to be fumbled. So much so that when he did in the ultimate stages catch the ball high a couple of times, the fans in the Martin Harding stand behind the goal gave him an ironic cheer. Nor was he any better in the ensuing European tie against Liverpool, conceding a deeply embarrassing opener from that left footed free kick sent into the gaping space he had left between himself and his left hand post.
You could surely feel sympathy for him, on the grounds that the shocking cranial injury he suffered, when kicked on the head at Reading by the Irish winger Hunt, and put him out of the game for months, and now obliged him to wear a protective headgear. It has even been alleged that his whole family has a propensity to skulls thinner than normal.
But at Wembley it was Fabianski – though Cech was hardily reassuring, whose blunders condemned his team. Rushing so impetuously out of goal, he was lucky indeed to be rescued by his young left back Gibbs, himself in exuberant form, who dashed back to clear off the line. But Fabianski then fatally allowed Malouda, coming in from the left, to bat him inside his near right hand post. It may be some slight consolation for him to learn that this was exactly where and how Steve Heighway beat a far more experienced Arsenal keeper for Liverpool in the 1971 Cup Final, though in that occasion of course the Gunners rallied to win.
Arsene Wenger was quite justified in condemning the wretched condition of the Wembley pitch. We have been here before, of course, when some years ago it had been pulverised by an idiotically permitted horse show. And this summer, even if covered, it will hardly be helped by a plethora of pop concerns. Vital to the finances of the FA after the dog's dinner they made of so slowly rebuilding the stadium.
Wenger, however, cannot wholly be exonerated from blame. It passed belief that he made no use of the elegantly inventive and elusive Andrei Arshavin till fully 75 minutes had gone, a player in the Italian expression, so eminently capable of "inventing the game." True, the loss of William Gallas, inadequately replaced by Silvestre, was a large handicap. But it took another blunder by poor Fabianski, hurtling out hell for leather to be left stranded by Drogba, to let in the winning goal.
***************
Clement (Clay) Freud, who has just died at the age of 84, ex Liberal MP, food expert, brother of the famous painter Lucian Freud, to whom he never spoke, had an antic and sometimes mischievous sense of humour.
For some time, he wrote regular match reports for The Observer Sunday newspaper. I remember him telling me of what happened after he had covered a game at Nottingham Forest, after which he found himself pushed to catch the train back to London in time.
Leaving the stands, he saw the referee about to be driven off in his official car, went to its window and said that he presumed the referee would now be driving to the station; might he beg a lift. To which the answer was a curt, "No," at which the referee wound up the window. By dint, Clay told me, of walking fast and jogging, he managed to reach the station and board the train to London.
Arriving back, he went straight to the club he ran above the Royal Court theatre in Sloane Square. "At three o'clock in the morning," he told me, "I looked up the Football League list, found the referee's number in Plymouth, and rang him. I said, 'This is Clement Freud. I thought you'd like to know: I did catch that train.'"
***************
And now, it seems Ancelotti. Roman Abramovich, used to getting what he wants irrespective of the billions he is said to have lost in the credit crunch, is said to have made Carlo Ancelotti, current manager of Milan, his next manager, replacing Guus Hiddink who will return to Moscow.
Indeed, it is said that Abramovich would have preferred Ancelotti to Big Phil Scolari. But doesn't this seem another gamble? In the first place, whatever his past successes in charge of Milan, last season, disastrously, Ancelotti could take them no higher than fifth place in the Campionato, which meant that for once they would have no place in the European Champions (so called) Cup.
Instead, they were reduced to competing in the oh so secondary UEFA Cup in which they didn't even go beyond the first knock out round, losing on away goals to Werder Bremen. And this season, though they have been up to a dozen points, in third place, behind their city rivals, Inter. Does this betoken a manager at his peak? Moreover, he doesn't even speak English; which certainly hampered Scolari when he arrived.
Chelsea's previously misbegotten import from Milan, a sheer self  indulgence on the part of Abramovich, was Andrei Shevchenio; over £30 million down the drain. Ancelotti, once a fine midfielder himself, has done great things with Milan. But so, once upon a time, did Shevchenko.
***************
Speaking of Milan, the moving anniversary of the shocking Hillsborough disaster of 20 years ago reminded me of the immensely moving gesture of the Milan fans four days later before a European Cup tie at San Siro. In superb chorus, they all rang "You'll Never Walk Alone." I for one found it an impossibly emotional, unforgettable, moment.
***************
What wretched study in sheer dull mediocrity was the second Wembley semi-final between Everton and a depleted Manchester United! Alex Ferguson's explanation for deploying a team packed with young reserves was that the abysmal condition of the pitch (though Guus Hiddink saw no evil in it) made him unwilling to risk his first choice players, especially with the prospect (so much less likely, surely, had they actually played) of the game going into extra time.
Yet they should certainly have had that first half penalty,  when Phil Jagielka in the 68th minute so manifestly chopped down Danny Welbeck. Mike Riley, that grotesquely over promoted and over used referee, protagonist in so many controversies over the years, didn't give the spot kick.
As we know, he has given an abundance of them to United over the years, not least the absurdity awarded at Old Trafford to United for a non-existent foul on Wayne Rooney, which sank Arsenal in their 49th potentially unbeaten game. I am perfectly ready to believe that Riley acted in good faith as he always does. The problem is that he just doesn't see things properly. But Everton were so pedestrian.
***************
Nor at times does even as highly educated and talented a manager as Aston Villa's Martin O'Neill see straight.. I was at Villa Park last Saturday to see his team held to a draw by West Ham United in an odd game in which either team might have won in the closing minutes.
West Ham when they suddenly revived to dominate equalise and almost score a second, Villa, almost at the death when they should as O'Neill bitterly claimed have had a penalty when Tomkin's clearly handles to frustrate Jon Carew.
But for O'Neill to eulogise his team's supposedly "brilliant" football and to claim they could have scored five goals was fatuous. In the event, though they dominated the first half, they got just one, and hit the post through Emile Heskey only thanks to an ineptly under hit back pass by Hammers' Noble. Martin, get real!
***************
Man Utd are back on top of the Premier League after beating Pompey 2-0 and are now three points clear with a game in hand. See the full BestPrice outright betting here.