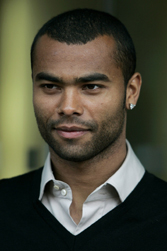 Chelsea, Ashley Cole and Jose Mourinho have all been found guilty in the Premier League's tapping-up investigation.
Chelsea chief executive Peter Kenyon, Mourinho, agents Pini Zahavi and Jonathan Barnett and Cole were said to have met in London on 27 January.
Cole, Chelsea and Blues manager Mourinho are expected to receive record fines.
All three parties have 14 days to appeal against the charges.
Chelsea were found to be in breach of Rule K3 which prohibits a club making an approach to a player under contract without obtaining permission from his club
Ashley Cole was found to be in breach of Rule K5 which prevents a player under contract making an approach to a club with a view to negotiating a transfer without prior written consent from his club
Mourinho was in breach of rule Q, governing managers' conduct.
Cole has two years to run on his Highbury contract and it remains to be seen if Arsenal opt to retain the 24-year-old or move him on.