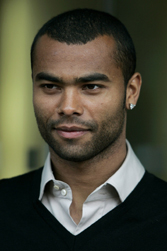 Ashley Cole is to launch an appeal against the £100,000 Premier League fine imposed on him for his involvement in the 'tapping up' saga.
After the verdict was delivered, Cole's lawyer Graham Shear said: "We think this is an entirely unsatisfactory conclusion. We will be lodging an appeal immediately.
"The decision seems to be based on conjecture and speculation."
Arsenal vice-chairman David Dein, who wants the player to stay at Highbury, said he hoped Cole would "rethink the strategy" to appeal.
The Gunners vice-chairman, who described the whole episode as "an unpleasant experience", said: "We hope Ashley does not leave. He is valuable and we intend to keep him.
"People learn from their mistakes. We are going to close the book now. We do not want any hostility. Life goes on.
"Three points suspended [for Chelsea] is not inconsiderable and it will be a deterrent," he added.
Cole was found to have breached Premier League rule K5, which prohibited him from speaking to another club about a possible transfer, without permission from Arsenal.
Chelsea were fined £300,000 and handed a suspended three-point deduction and their manager, Jose Mourinho, was fined £200,000.
Shear continued: "We find it hard to understand how the decision could have been reached in light of that evidence.
"The decision does not seem to bear much of a relationship to the evidence given by either Ashley Cole or [his agent] Jonathan Barnett.
"Proportionality is an extremely important factor in any justice system and I would suggest there are questions to be asked on this matter regarding the fine provided to Ashley Cole.
"Our appeal will not only be so far as the factual of evidentiary side is concerned but so far as the restraint issues are concerned as well," added Shear.
"The decision does not deal with the extremely important issue of restraint of trade as far as footballers are concerned and does not explain why footballers cannot speak to prospective future employers.
"It grabs hold of the master and servant relationship that employees had a century ago.
"A footballer is a modern employee and should not be restrained in this way."
The issue could have profound implications for the future of football transfer market, with some legal experts believing that the ramifications could be rival those of the landmark Bosman case.