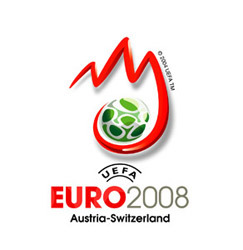 It's make or break time for Austria and Poland this evening after they both lost their opening game. Click here for the latest betting odds!
Group B
Austria v Poland – Vienna – Kick-off: 19:45
Both Austria and Poland will be wary of making a premature exit from Euro 2008 when they meet tonight at the Ernst-Happel-Stadion.
Austria, in particular, will not want to go the way of co-hosts Switzerland and suffer elimination on home soil at such an early stage of the tournament.
Austria coach Josef Hickersberger said: "This will be a decisive match for both teams, we both have to win in order to have a chance of moving up to the quarter-finals. Of course [failure to qualify] would be a great disappointment for myself, the team, each individual player and all Austria. I'm not going to speculate about disasters because I am optimistic by nature and I believe we will still have a chance [of making progress] after the game with Poland."
Both teams, who are making their first appearance at a European Championship finals, began their Group B campaigns with defeat. Austria can consider themselves unfortunate to have gone down to a penalty in their 1-0 defeat to Croatia. There was enough improvement in their second-half display to offer hope against Poland.
The coach is considering changes and both Ivica Vastic and Umit Korkmaz, who energised the team when they came on as substitutes, are in contention for starting roles. Captain Andreas Ivanschitz is set to play despite a knee ligament injury.
Hickersberger has stressed to the Austrian supporters that Poland will be difficult opponents tonight.
"They qualified for the World Cup in 2006 and for this tournament they qualified ahead of Portugal so they're very strong," he said. "But we're convinced we have a team that is able not only to play well but also to win."
"In Austria we are realistic," the Austria coach added. "We know the international position we currently hold. Nevertheless we set ourselves ambitious goals and as long as we can still reach those goals we will believe in our chances. For Poland it is a different situation – they have to meet higher expectations."
Poland went down 2-0 to Germany on Sunday and lost captain Maciej Zurawski to a muscle injury while Mariusz Lewandowski is struggling with an ankle problem, so Roger Guerreiro and Marek Saganowski may start. Midfielder Lukasz Piszczek has been ruled out after spraining a right ankle in training on Wednesday, while Jakub Wawrzyniak could come in for Pawel Golanski at left-back.
Coach Leo Beenhakker, has also warned his side not to underestimate an Austria side playing on home soil.
"Many times in tournaments we've seen the host team playing at a much higher level based on the atmosphere around the team and among the people," he said.
"We see it in every discipline in sport and in the Olympics when the home nation picks up the most prizes. This is a match to stay in the tournament so from that regard we're almost doing the same job as coaches.
"The two teams are very similar in that the strongest element is the team itself. Neither of us have a [Thierry] Henry or a [Ruud] van Nistelrooy, players who can make the difference in a game, but that doesn't mean we don't have good players."
It's make or break time for Austria and Poland this evening after they both lost their opening game. Click here for the latest betting odds!