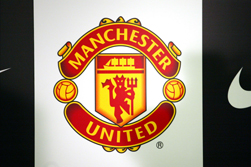 Arsenal are right back in the title race after their win at Stoke while Chelsea slipped up against Man City – see the outright betting here.
Manchester United chief executive, David Gill, said tonight he is "confident" that the club's owners, the Glazer family, retain the support of longstanding manager Sir Alex Ferguson.
"We have regular meetings, we talk about the team, development of the players, what the targets are," Gill told the Soccerex conference in Manchester. "He [Ferguson] is very comfortable with it.
"He would not be shy in saying he wasn't comfortable and we need to buy a player. We are a successful team and the way it's moved on since Cristiano [Ronaldo] left after six very successful years with us demonstrated why he's comfortable with what he's got."
Gill said that the proceeds of the £81m sale of Ronaldo to Real Madrid have been ringfenced for team strengthening. Asked if there was still money for United to bolster their squad, Gill said: "Without doubt."
He said: "We're looking at players all the time. The money from Ronaldo is in the bank account, let's be clear on that. Alex has been very clear, he's not going to go out and pay for a player just because everyone else thinks we should do that. He's a Scot, he wants value for money. He's not going to waste it."
Gill said the £10m purchase of the central defender Chris Smalling, who will join United from Fulham in the summer, was evidence of ongoing investment in the playing squad.
"The owners understand that you have to invest in the product if you want to be successful and they will support that investment," he said. "When we bought Nani and Anderson three years ago we spent a lot of money in 24 hours. They know that's required and they have the money to do that. Alex will not be shy in saying we need that money."
Asked about the Red Knights City consortium that wants to buy out the Glazers, Gill said: "They have their views and they are sensible, intelligent people. But the structure we have in place today, we can live with it."
Gill saved his most withering comments for Keith Harris, the man behind the Red Knights group.
"His track record in football isn't anything to write home about," he said.
"Keith Harris will go anywhere there's a bit of publicity around. We know that and we accept that. That's his modus operandi.
"We're aware of Jim O'Neill, who was on our board before the takeover, and Mark Rawlinson was our adviser. These are credible people and they do what they think is in the best interests of the club, but it's not going to take them anywhere if the Glazers have no wish to sell.
"That's not to say that people like the Red Knights won't think they can put a plan to them. But unless the owners want to sell – they've given no indication to me at all that's the case – then they can't buy the asset. It's not for sale."
Arsenal are right back in the title race after their win at Stoke while Chelsea slipped up against Man City – see the outright betting here.
Make sure you don't miss any of the last news and articles from World Soccer. Subscribe to World Soccer today and take advantage of our all 50th anniversary offer, saving up to 50%!