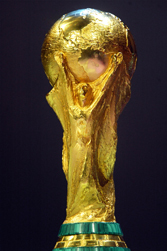 Can Barcelona extend their lead at the top of La Liga when they travel to Espanyol on Saturday night?
FIFA president Sepp Blatter has given his backing to the possibility of hosting the 2022 World Cup in January or February.
Qatar won the right to host the World Cup at the vote in Zurich earlier this month but there are concerns about whether a tournament held in the heat of June and July would be viable.
The climate in the desert state is so fierce that it daytime temperatures are likely to rise to 50 degrees Celsius at that time of year and FIFA is considering a switch.
"I definitely support to play in winter here (in the Middle East)," Blatter told a news conference at the Club World Cup in Abu Dhabi.
"To play when the climate is appropriate and I'm thinking about the footballers, not only the fans but the players."
General secretary Jerome Valcke also believes a move to January or February could work, although he admits there would have to be an overhaul of the entire football schedule for that year.
"Why not? It means you open the World Cup to countries where they can never play it in June and July because it's never the right period of time," he explained.
"If you can do so, it would be a solution to open the organisation of the World Cup to a number of countries in this period which is winter in Europe but not winter in the rest of the world.
"You can't just make a decision to move the tournament and that is it.
"It means you have to change completely when the leagues will play, mainly I would say in Europe."
Meanwhile, Blatter has apologised for his controversial remarks earlier this week, when he said gay supporters should 'refrain from any sexual activities' while in Qatar because of the country's strict laws against homosexuality.
"It was not my intention and never will be my intention to go into any discrimination," he said.
"This is exactly what we are against. If somebody feels that they have been hurt, then I regret (it) and present apologies."
Can Barcelona extend their lead at the top of La Liga when they travel to Espanyol on Saturday night?
A subscription makes the Christmas perfect gift. Give a lasting gift this year and save up to 33% when you subscribe.