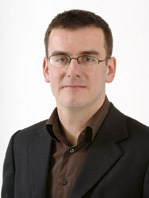 Click here to compare Euro 2008 betting odds!
The Swiss were unlucky to lose to the Czech Republic in last night's opening match.
It's generally seen as a bad thing if the hosts fail to shine on the pitch as it can, so the argument goes, set the tone for the rest of the tournament. But the Swiss were only following the time-honoured tradition of the hosts failing to win their opening game. In the history of the tournament, only France in 1984 and Holland and Belgium in 2000 have won their first group game.
Geneva town centre was a noisy place to be last night as the Portuguese celebrated their stylish victory over Turkey by taking to their vehicles and letting their car horns do the talking. There's a big Portuguese community in Geneva and though they are well established, they are still mostly employed in menial jobs. So the joke among the less enlightened locals (including my taxi driver) was that the city's offices would not get cleaned today.
Nice to see UEFA being honest on the issue of attendances. In previous tournaments, the organisers have insisted that matches have been sold out when a cursory glance at empty seats in the stands would have told a different story. Portugal-Turkey was watched by 29,106, just short of the official 30,000 capacity.