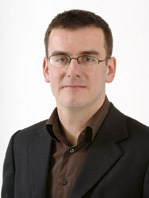 TIME TO ACT!
The racist chanting and abuse of players at the European Under-21 championship game between England and Serbia in Nijmegen was the latest in a long line of offences committed by Serbian fans at international games. Unfortunate as the incidents may have been, they do give UEFA the ideal opportunity to lay down the law and demonstrate that it is serious about tackling racism in football.
As far as I can recall, last night's game was the first time in an international tournament that local stadium officials have taken matters into their own hands when dealing with racist chanting. The stadium announcer's call for chanting to stop was, by all accounts, heeded. However, officials were powerless to prevent the post-match tunnel scuffles between players, reportedly accompanied by racist abuse from the Serbians.
It is now up to UEFA to step in and show they mean business. Europe's governing body has done far more than any most people to raise the issue of racism within football. But when it comes to punishment, its record is mixed. Last season, Wisla Krakow's 24-year-old Serbian defender Nikola Mijailovic was banned for racially abusing Blackburn striker Benni McCarthy during a UEFA Cup match.
UEFA were able to throw the book at Mijailovic because there was direct evidence that he had shouted obsenities at McCarthy. With abuse from fans, the issue is less clear-cut. However, the signs are that Michel Platini is taking the matter more seriously. Earlier this year I was at a media lunch with Platini where he told us that a referee was perfectly within his rights to stop a game, and call it off if necessary, if there was persistent racist chanting from the crowd.
Platini' s attitude was in stark contrast to his predecessor Lennart Johansson, who shrugged his shoulders when I asked him once whether a team such as Real Madrid would ever be banned from the Champions League because of racist behavour from their fans. Johansson was a decent man, but said he saw nothing when Bayer Leverkusen's black players were abused (including Nazi salutes) during a Champions League game at the Bernabeu in November 2004.
Fines of few thousand euros (9,780 to be precise) will do little to discourage the likes of Real Madrid from tackling the problem. But proper bans, such as the five games handed out to Mijailovic, will hit home.
In the aftermath of the Athens Champions League Final UEFA was criticised for singling out Liverpool fans for unfair treatment. Liverpool supporters were accused of many things, but racism was not among them. In contrast, Serbian football has a long and unpleasant history of racially abusing opponents.
I hope UEFA throws the book at them.
****************************