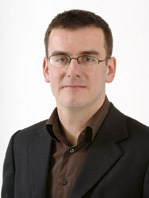 Olympic Football – Argentina and Brazil head the betting to land the Olympic gold medal at Beijing this summer. Click here for all the latest odds!
Interesting that Sepp Blatter chose to give a sitdown interview with Sky News yesterday, when he called on Manchester United to stop treating Cristiano Ronaldo like "a modern-day slave".
Though he gets criticised for shooting from the lip, Blatter generally chooses his words carefully in pre-arranged interviews and his use of such an emotive word as "slavery" was no accident.
However, Blatter may have picked the wrong target with Ronaldo and Manchester United. Slaves generally don't earn £80,00 a week and are not seeking to earn even more by a lucrative transfer to Real Madrid. Furthermore, United are proud of the work they do with children's charity Unicef, so I don't imagine Blatter is the toast of Old Trafford today.
It's perhaps no coincidence that European governing body UEFA has been active in co-ordinating an agreement between European leagues over the trafficking of young African players to Europe. Last week it was announced that 27 leagues are about to sign a convention promising to eradicate child trafficking in football.
Could be that UEFA has 'out-Blattered' Blatter on a subject that the FIFA president considers one of his pet topics?
Certainly UEFA has also been quick to respond to Blatter's comments. "It would be useful to remind people that slaves in all of the slavery systems never earned a wage," UEFA's William Gaillard told Sky Sports News this morning, adding that "player wages are spiralling out of control".
An intriguing subtext to this story is the rivalry between Sky News and Sky Sports News. Sky News is the flagship channel for Rupert Murdoch's empire, but Sky Sports News has greater credibility – and higher ratings – within English football.
So it was something of a scoop for Sky News to land Blatter, but that may have have been down to changes behind the scenes at FIFA. Blatter's piece with Sky News was the first English-language interview he has given since the appointment of FIFA's new media chief Hans Klaus. The new man has a wider brief covering the overall image of FIFA to the world's media. But with a boss like Blatter, Klaus has his work cut out.