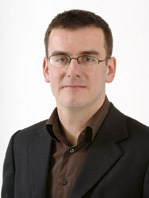 Aston Villa will be hoping to maintain their position in the top four of the Premier League with a win over West Brom this Saturday lunchtime.
Far be it for me to perpetuate national stereotypes but the recent court case involving Luciano Moggi has been conducted in a peculiarly Italian way.
English language wire services have been reporting that Moggi, the former Juventus general manager, has been sentenced to 18 months in prison for his part in the Calciopoli scandal of 2006. Many ran with headlines reporting that Moggi had been "jailed".
But hey, this is Italy. Somebody as influential and as high-profile as Moggi is not going to end up behind bars. Nor, indeed, is anyone with a half-decent lawyer who knows how to play the system.
Moggi's sentence from the Rome court will be suspended, so he escapes jail. But even if the sentence had not been suspended, Moggi would have been covered by an amnesty that applies to all Italian court cases that stretch back more than two years.
The same also applies to Moggi's son Alessandro, who received a 14-month suspended sentence. Interestingly, others in the case, including Davide Lippi, the son of Italy national coach Marcello, were acquitted.
This is not the end of the Calciopoli legal process; there are still cases pending in Naples.
But it is ironic that in the time it has taken for the whole affair to go through the Italian courts, Juventus have been forcibly relegated to Serie B, won promotion back to Serie A, qualified again for the Champions League and are now preparing to face Chelsea in the knockout stages next month.
Meanwhile, the Italian legal system has dispensed justice. Not that Luciano Moggi will have lost any sleep over it.