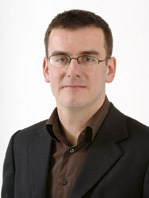 Battle of Britain It's a clash of the current English and Scottish champions as Man Utd host Celtic in a crucial Champions League match tonight.
The November issue of World Soccer is published today and features an interview with Cristiano Ronaldo which is bound to attract some attention.
Such is the commercial nature of football these days that the top players are becoming increasingly difficult to interview. Clubs, with their magazines, websites and TV stations, try to restrict access. As do agents and sponsors, who have their own commercial agendas. So it made a refreshing change to be able to spend an hour with Ronaldo in Madeira last month.
I travelled to Funchal, the capital of Madeira to watch Ronaldo receive the ESM Golden Shoe, the annual prize awarded to the leading scorer in Europe's top league. Before the ceremony, I got the opportunity of a lengthy interview.
Surrounded by family and friends – and away from close scrutiny of his club – Ronaldo gave one of his most revealing interviews. He gave his strongest admission yet that he will leave Manchester United at some point in the next few years.
I have to concede that I did not force the admission through persistent questioning. A few minutes into the interview, after a few pleasantries had been exchanged about the Golden Shoe and growing up in Madeira, we moved on to the subject of his early career. I asked about his arrival in Manchester and whether there was a point when he felt comfortable and settled in the city. It was clearly a question about his early days at the club, but his reply was interesting.
He said: "I feel happy in Manchester. My challenge is always to do better than I did the previous season. I'm quite happy there, I like the league, I like the club, but sometimes you want different things in life. You want new challenges. I don't say I want a new challenge this season, but it's always good for your mind, for your career, to have other things to do and other things to win. This is what I try to do. If I stay in Manchester, I try to do the same, I try to win the trophies again."
It may have been that he misunderstood the question as the whole interview was conducted in English, although Ronaldo's English is much better than my Portuguese. His reply struck me as a pre-prepared answer to questions that he knew he would be asked at some stage in the interview, ie are you happy at Man United? Will you ever leave?
His agent, Jorge Mendes, was in the room with us and made no attempt to correct Ronaldo at any point. Indeed he looked pretty relaxed throughout.
Was it just coincidence that, less than 24 hours before the publication of our interview, United's in-house TV operation MUTV, released an interview with Ronaldo? Speaking to MUTV, he said: "I am an ambitious person, not just in football but in normal life. I have an opportunity to be better than I am and I am always keen to get better. I am still young and I have won things already. But it is not enough. I want to win more. I am at the right club and I am playing with the right players."
United are rightly protective of their global superstar, especially as his possible departure this summer became a test of Alex Ferguson's authority at the club. But Ronaldo is not Ryan Giggs or Paul Scholes, Manchester boys born and bred. He is highly unlikely to spend the rest of his career in Manchester. At some stage in his career he will want a new challenge. In the past six months, he has won the Premier League and Champions League. He is the favourite to win the end-of-year world player awards over the coming months. What challenges are left for Cristiano Ronaldo in Manchester?