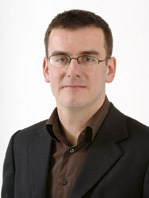 With the new found wealth at Man City have they got enough to compete with Chelsea when the pair meet this weekend?
Shades of Munich about England's invigorating win in Zagreb. Back in September 2001, a foreign coach faced his first significant competitive test as England manager after a poor friendly performance. Back in September 2001, the players appeared revived by the new coach and enjoyed playing with few inhibitions. And just as in September 2001, a stunning, unexpected victory will be hailed as a landmark result for England football.
Comparisons between Sven Goran Eriksson and Fabio Capello are inevitable. But while Eriksson allowed complacency to creep into the England camp, indulging a celebrity culture that continued to flourish under Steve McClaren, Capello seems made of sterner stuff.
The real test for Capello won't come until the World Cup finals in South Africa, assuming England qualify (and assuming South Africa are still the hosts). Only then will we know if Capello has introduced the mental discipline needed to carry a team through the knockout stages of a tournament.
In the meantime, Capello has to deal with the obstacle that faces all national team managers, namely the timeframe of the international game. A club manager can build momentum and team spirit quickly, often over the course of a matter of weeks. If the team loses, there is usually another game within a week on which to focus players' minds. A national team coach often has to wait months, stewing over negative media coverage, before his team's next game.
Capello has already encountered the short-termism that blights the English media's coverage of the national side. The knives that were being sharpened after the 2-2 draw with the Czech Republic at Wembley last month have been put away, for now. Capello can bask in the afterglow of victory in Zagreb, just as Eriksson enjoyed an extended honeymoon period on the back of England's 5-1 win in Munich. But any slip-ups against Kazakhstan and the improving Belarus in October, and the mood will change sharply.
It's a similar situation for Capello's international colleagues. France coach Raymond Domenech has endured a torrid time at the hands of his country's media, notably daily paper L'Equipe and the even more vitriolic France Football, since poor French performances at Euro 2008. The negative mood intensified following last weekend's 3-1 defeat by Austria but a subsequent victory over Serbia has earned him a stay of execution.
Similarly, Dunga silenced his critics with Brazil's win Chile, but the boo-boys returned to taunt him when his side were held 1-1 at home by Bolivia on Wednesday night. Ditto for Argentina's Alfio Basile after another draw, away to Peru. Basile is a wily old dog but he faces a difficult few weeks as he struggles to steady the ship ahead of next month's game at home to Uruguay.
Spare a thought, though, for Ottmar Hitzfeld. Having swapped the pressure-cooker atmosphere of Bayern Munich for the relatively calm waters of the Swiss national side, a last job before retirement, Hitzfeld faced a storm of cricitism after Switzerland lost 2-1 at home to Luxembourg. That puts Capello's achievement against Croatia into perspective.