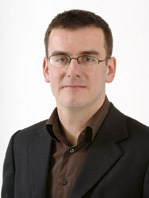 The start of the new Premier League season might still be a while off, but the fixtures are already out and we've got all the early match betting – Aug 16th!
What are the chances of Ronaldinho starting the new European season at Barcelona?
The Brazilian has long been tipped to leave the Catalan club this summer, but only two clubs, Manchester City and Milan, have expressed strong interest in signing him and neither club can offer him Champions League football.
Milan's renewed interest in Togo striker Emmanuel Adebayor, despite the hefty price tag placed on him by Arsenal, suggests they may struggle to afford Ronaldinho without cashing in on one of their prize assets, notably Kaka.
Barcelona are now trying to stop Ronaldinho from joining up with Brazil's Olympic squad after he was named as one of three over-age players, along with Robinho and Diego, in Dunga's party for the tournament in Beijing next month. That suggests that Barca are prepared to accept that they may not receive a realistic offer from another major club for the Brazilian.
It's a measure of how seriously Brazil are taking their quest for an Olympic title that they have included such illustrious names in their squad. The Olympics may been as something of a joke in much of Europe, but it is a different matter in Africa and South America. Olympic gold is the one international title that has eluded Brazil, hence the involvement of national coach Dunga in the Beijing campaign.
Whether Ronaldinho will be there remains to be seen. But this year's Olympic football competition will attract a lot more interest than previous editions.