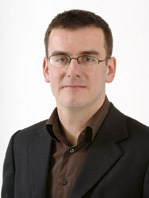 Spurs will take a 4-1 lead into their second-leg with Burnley, while Man Utd will need to overturn a 1-0 deficit at Old Trafford against Derby. Second-leg ties Tues & Weds.
The longer Kaka stalls on a world-record move to Manchester City, the more it appears that City have been duped by Milan into thinking they could buy their way to football's top table.
For Man City, the central figure in the whole sorry saga is not Sheikh Mansour, even though he appears to be happy to sign whatever cheques are needed. His billions are likely to fund many more deals that take big-name players to Eastlands. But it looks increasingly like Kaka may not be among them.
City's chief executive Garry Cook is the man pushing the Kaka deal. And that is what should concern City fans. I've never met Cook, I'm sure he's a very capable man, but his background is not in football. He made his name (and presumably his money) at Nike, developing the sportswear company as a global "brand".
Cook now wants to make City a global name to rival Manchester United and Real Madrid. He sees signing the likes of Robinho and Kaka as central to that strategy. The problem City face is that clubs such as United and Real are recognised around the world because of the trophies they have won, not the star names who have worn their shirts.
Global recognition is directly linked to silverware. You cannot do what City are trying to do without also building a winning team. And Kaka, on his own, will not deliver a winning team. Quite the opposite.
Football's history is littered with examples of teams who have been destabilised by the arrival of a star player who then upsets the equilibrium of the squad. City don't have to look very far for an example. In 1972, they were four points clear at the top of the old Division One when they signed Rodney Marsh, whose flamboyant playing style forced a change in tactics and they eventually finished in fourth place.
City are trying to sprint before they can walk but maybe we should give Milan more credit for their role in the story.
Unlike City, Milan are no novices when it comes to major international transfers and dealing with the competing (and contrasting) demands of the media in different European countries. Silvio Berlusconi is one of the most media-savvy club owners in the world game. When he comments on Kaka, he knows the impact his comments will have.
For the past two and a half years, Milan have been resisting stories from Madrid about Kaka. Ramon Calderon, who quit as Real president last week, was elected in 2006 on a manifesto whose central promise was the signing of Kaka from Milan.
With Calderon's departure, new elections will take place this summer in Madrid. Many of the leading candidates will make the signing of Kaka a high priority.
So City may have just done Real Madrid's dirty work for them. The price has been set at around €100 million, so the Madrid presidential candidates already know what sort of money is needed.
Milan have also sowed the seeds of Kaka's possible departure with their fans. Kaka is not irreplaceable is the message, especially not at £100million, and especially not with the likes of Pato and Joann Gourcuff (in outstanding form on loan at Bordeaux) waiting in the wings. Not to mention Ronaldinho and David Beckham – heavyweight names in the shirt-shifting stakes.
With the sums of money involved, anything could still happen with this story. The ultimate decision lies with Kaka, and nobody knows what he is thinking right now.
Spurs will take a 4-1 lead into their second-leg with Burnley, while Man Utd will need to overturn a 1-0 deficit at Old Trafford against Derby. Second-leg ties Tues & Weds.