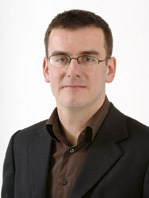 Premier League Fixtures – The start of the new Premier League season might still be a while off, but the fixtures are already out and we've got all the early match betting – Aug 16th
This never happened, but imagine if it had. What if it was discovered that Eduardo, the Brazil-born Croatia international, had actually played for Brazil at Under-20 level, thus rendering him ineligible to play for his new country?
He would have been banned from international competition and English protests would probably have forced the results of Croatia's Euro 2008 qualifying games to be overturned, allowing England to take their place at the Austria-Switzerland finals.
Now consider what has just happened in Qatar. Emerson, a Brazil-born Qatar international, has been banned by FIFA after it emerged that he represented Brazil at the 1999 South American Under-20 champioships.
There is some confusion over Emerson's real name and age. He was born Marcio Passos de Albuquerque in Brazil in 1978, but in 2006 Brazilian authorities caught him using a passport based on a fake birth certificate. The passport gave his name as Marcio Emerson Passos, the name he has used during a club career in Asia, notably Japan and Qatar, with a brief spell in France last year. It also gave his date of birth as September 1981, which would have made him eligible to play at Under-20 level in 1999.
But the passport confusion is a red herring. The important fact is that the Qatar FA made a huge mistake, punishable in FIFA Statutes by a points deduction, by fielding Emerson in a World Cup qualifying match.
Emerson played in Qatar's 2-0 defeat of Iraq on March 26, a result which proved decisive in Qatar finishing ahead of Iraq in the final standings in Group 1 of the 3rd stage of the 2010 World Cup qualifiers. Qatar progressed with Australia to the next round, while the Iraqi team was broken up and coach Adnan Hamad sacked. "It was decided to disband the team, with all its players and coaching staff, including Adnan Hamad," the Iraqi FA said in a statement.
This, remember, was the Iraq side that won the Asian Cup last year in such memorable circumstances. World Soccer readers even voted Iraq their World Team of the Year for 2007.
Though Emerson has been banned by FIFA, an appeal by the Iraqis to get the March 26 result overturned was rejected on the grounds that all appeals must be submitted within a designated time limit, which had elapsed. Awarding the three points to Iraq would have sent them through to the next round of qualifiers at the expense of Qatar. Instead, Iraq's football future has been destroyed on spurious technical grounds.
Of course, there has been no shortage of conspiracy theorists stepping forward to point out that the president of the Asian Football Confederation, Mohamed Bin Hammam, hails from Qatar and is one of Sepp Blatter's most enthusiastic backers, even lending Blatter his private jet for use during the FIFA presidential election campaigns.
Ironically, Blatter has criticised countries who have "fast-tracked" naturalised Brazilian talent to improve the fortunes of their national side. But when presented with a chance to act against such developments, FIFA has swept the matter under the carpet.