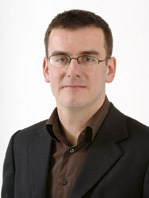 The most remarkable aspect of the Hillsborough disaster is that it was only 20 years ago. So much has changed in football since that terrible day that the disaster now belongs to an altogether different era.
I was in Liverpool last week and Hillsborough still casts a long shadow over the city. Anybody who doubts the impact that the disaster had on the people of Liverpool should visit the Hillsborough Memorial outside Anfield.
The simple marble structure, adorned with flowers and candles all year round, lists the names and ages of the 96 people who perished at Hillsborough.
The most striking thing is how young everybody was. Of the 96, 78 were under 30, the youngest being Steven Gerrard's cousin Jon-Paul Gilhooley, who was just 10. There were 37 teenagers and only two people of pensionable age.
The ages of the victims date the disaster more than any TV footage, or the distressed voice of radio commentator Peter Jones as he described the tragic events unfolding. Visit Anfield today – or any other all-seater Premiership ground, for that matter – and the fans are older and significantly wealthier.
Hillsborough was the catalyst for so many of the changes that have revolutionised English and European football in the past two decades.
But 20 years on from Hillsborough, teenagers and twentysomethings, who made up the bulk of the disaster's victims, have been priced out of the game.