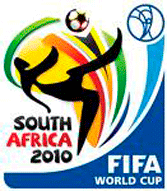 Defending champions Egypt are in the African Nations semi-finals against surprise package Algeria – full betting here.
FIFA general secretary Jerome Valcke and Organising Committee (OC) CEO Danny Jordaan have expressed their delight at increased demand for World Cup tickets amongst South Africans.
Two thirds of the 3 million tickets available for the World Cup have been sold and Jordan confirmed that a huge proportion of the uptake came from within South Africa.
"Almost 80% of the 1.2 million applications from this phase were from South Africans," he said. "I am confident that all the matches will be sold out for Bafana Bafana."
Valcke confirmed that FIFA will "significantly increase the number of category four tickets for South Africans" and that the process for South African sales will be simplified by the introduction of over-the-counter sales on April 15.
Jordaan said he was untroubled by concerns over slow ticket sales from participating member associations (PMAs).
"PMA locations are only one source of ticketing," Jordaan said. "In past World Cups, PMAs were the main source, now sales are calculated from public figures."
The administrator also explained that a country such as Germany, whose response to tickets has been surprisingly slow, will still have strong audience representation at the tournament.
"There is a small portion of PMA sales, but over 20,000 applications were received by Germans in the first phase, and around 14,000 in the second phase, so at least 10,000 supporters from Germany will at the World Cup."
Ticket sales outside South Africa have been led by the United States. In this phase, they accounted for 50,217 applications, followed by the UK's 41,529 and Australia's 15,523. Mexico was fourth, news Jordaan described as "unexpected."
Six of the matches are oversubscribed including both semi-finals, the final and the group stage game between Brazil and Portugal to be played in Durban on June 25.
Jordaan also hit out at reports suggesting that some World Cup tickets would not be sold.
"First you said the stadiums will never be finished, that was your perception," he said. "The reality is all the stadiums are done. Then you said we are going to run out of money before everything is in place. It did not happen. That was your perception, you were wrong. Then you said no one is going to buy the tickets and now we say we've sold over 2 million and we have 900,000 and we're going to sell every ticket."
Valcke was critical of media reports from participating countries concerning the security situation in South Africa.
He said: "It's sad that every morning you wake up and there are articles in the paper coming from people in the football family saying that you should not fly to South Africa. It's insane. Give South Africa a chance."
Defending champions Egypt are in the African Nations semi-finals against surprise package Algeria – full betting here.
Make sure you don't miss any of the last news and articles from World Soccer. Subscribe to World Soccer today and take advantage of our all 50th anniversary offer, saving up to 50%!