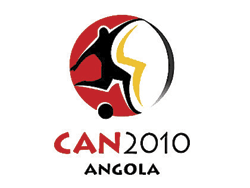 The African Nations Cup is now underway and we have all the best outright tournament and individual match odds.
Togo's footballers have arrived home from the Africa Cup of Nations as the tournament got under way in Angola.
However, the country's sports minister has since suggested Togo could return if the Confederation of African Football (Caf) agrees to reorganise their matches.
Togo's sports minister has revealed that they have asked for their place at the African Cup of Nations to be kept open.
The Togolese squad and officials flew back to their homeland on Sunday from Angola, following the terrorist attack earlier in the week which claimed the lives of three people.
The players had been keen to stay but Togo president Faure Gnassingbe urged them to withdraw after Friday's gun attack.
But, as the players arrived home, sports minister Christophe Tchao revealed that they had asked the Confederation of African Football to keep their place in the tournament open.
"We have ordered a three-day mourning," said Tchao.
"The players are leaving with the bodies of their fallen brothers and we have asked the Confederation of African Football (CAF) to find an arrangement so we can catch up with the competition later."
An assistant coach, press officer and bus driver were killed while several other players were injured.
A faction of the separatist group, Front for the Liberation of the Enclave of Cabinda, has claimed responsibility for the 30-minute attack.
Togo skipper Emmanuel Adebayor said his players initially wanted to leave Angola but had a change of heart following a team meeting.
However, following further consultations with Togo government officials, he accepted the authorities' wishes.
He said: "This Friday at 1430, we were all dead on that bus. We sent our last messages to our families. We called our family to say our last words. I told myself: 'If you're still there on the ground in Angola, why not [play]?'
"The authorities decided we should return [home], so we will return."
Adebayor also confirmed he had spoken to members of the Ivory Coast and Ghana camps and agreed with their decision to remain in the competition.
"They expressed their support by saying they were ready to leave the competition if we did," revealed Adebayor.
"[But] at the end of the day, we realised that they were ready to continue. It is still a continent where a World Cup will take place in South Africa.
"If we speak of the dead, the competition should have been cancelled but the Confederation of African Football has decided otherwise.
"We're going back and we wish good luck to those who will remain, especially to Burkina Faso, Ivory Coast and Ghana.
"What I have told their leaders is that they may be attacked at any time in Cabinda. I hope they will be cautious."
The African Nations Cup is now underway and we have all the best outright tournament and individual match odds.
Make sure you don't miss any of the last news and articles from World Soccer. Subscribe to World Soccer today and take advantage of our all 50th anniversary offer, saving up to 50%!