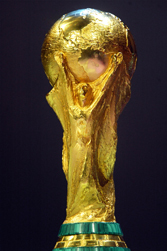 Second Round
England v Ecuador
Kick-off 16:00 (BST)
Discuss this game on our new Forum
FREE £5 CD WOW! voucher for all new easyodds members, no purchase necessary. Click here to register now!
England are set to unveil a new-look 4-5-1 formation for today's second round clash with Ecuador in Stuttgart.
Following the loss through injury of Michael Owen in the 2-2 draw with Sweden on Tuesday, Eriksson has decided to change formation and personnel as he searches for a system that will get the best out of his under performing players.
It appears the England coach has decided to switch to a 4-5-1 formation for the game, with Wayne Rooney playing as the lone striker.
Rooney will be supported by Steven Gerrard and Frank Lampard, who, with the inclusion of Michael Carrick as a holding player, have been given licence to get forward whenever possible.
Owen Hargreaves, who played the holding role against the Swedes, he is expected to switch to right back in place of Jamie Carragher, with Gary Neville still injured.
With England also now only having three strikers available, and with Rooney not looking in the condition to play a full game, particularly in the event of extra time, then the untried Theo Walcott may be required for his World Cup bow.
But another crucial factor in determining England's World Cup fate will be the temperature as it is expected to reach three figures in the Gottlieb-Daimler-Stadion.
England have struggled with the heat during the tournament so far and Ecuador will certainly be favoured by the climactic conditions.
Eriksson has warned England not to waste the best chance of winning the World Cup they may ever have.
"I've told them for a long time that it is our chance, their chance, it may never come again," said Eriksson.
"Who knows what will happen? It is four years to the next World Cup. This is a huge occasion. I have spoken about it ever since we qualified."
Eriksson remains confident that England will prevail over the South American side.
"I am always positive. I think we will win," he added.
"The word 'if' does not exist before a game. It is for after a game. We will play good football, we will win and that is it. I never think about losing.
"I have always talked about the belief in the squad. They believe they can win it and it was not the case in the same way in Japan four years ago.
"I firmly believe we will play better football against Ecuador than we did in the first three games."
Eriksson brushed aside suggestions tha the new-look formation indicated that he had begun to lose the plot.
"We only tried one formation in training," headed. "If I wasn't convinced about what formation I was using against Ecuador, I would never dream of using it."
Eriksson also revealed England had already prepared for a penalty shoot-out.
He said: "It is now a life or death situation in football terms. It is extremely exciting.
"If it goes to penalties we could not have done any more than we have done.
"We have practised penalties more or less every training session, so if something happens we couldn't be better prepared than we are.
"We have more than five penalty takers, you need more than five, but I will not say who they are."
With the temperatures expected to soar to 35 degrees celsius in Stuttgart, the players have already begun taking water on board
"We have started to drink as much as we possibly can," said Eriksson. "You need to get as much fluid as you can into the body and you can't do that in half an hour.
"Most of the times you play a World Cup in Europe it is hot weather. Excuse or no excuse, we can't go on talking about the fact that it is going to be hot.
"It is going to be hot and we are going to have to deal with it. We've been talking about this since before the World Cup.
"Two days before a game they start to eat the right things, drink the right things and preparing the body as much as possible."
Ecuador, who until their 3-0 defeat to Germany in the final group match, had looked a useful outfit, overcoming Poland and Costa Rica with ease.
Strike duo Agustin Delgado and Carlos Tenorio, who both scored in the first two games, are due to be recalled, along with Ivan Hurtado in central defence as Suarez reverts to his strongest line-up, after resting several players in in the match against Germany.
Ecuador coach Luis Fernando Suarez believes that he side need to contain Wayne Rooney if they are to progress to the last eight.
"We must pay attention to him because he can make a difference at any moment," said Suarez.
"If they play at the level they have been playing at we can win.
"He's very fast and it's difficult to disturb his movements with or without the ball."
Although England have been one of the least impressive sides to date, Suarez is aware that they have the potential to improve.
"With such talented players you can always see them producing a good performance," he added. "Brazil were pretty quiet in their first two matches but improved against Japan."
Probable teams:
England:Robinson; Hargreaves, Ferdinand, Terry, A Cole; Beckham, Gerrard, Carrick, Lampard, J Cole; Rooney.
Paraguay: Mora; De la Cruz, Hurtado, Espinoza, Reasco; Mendez, Castillo, Valencia, Edwin Tenorio; Delgado, Carlos Tenorio.
Referee: Frank De Bleeckere (Belgium).
FREE £5 CD WOW! voucher for all new easyodds members, no purchase necessary. Click here to register now!
Discuss this game on our new Forum