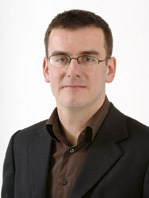 World Soccer is 50 years old! We're celebrating with a special souvenir edition featuring interviews with 50 of the biggest names in football.
So much has changed since the magazine first appeared in October 1960. Yet although the game has witnessed incredible change over the past five decades, much has stayed the same. To illustrate the point, it's worth reprinting, in its entirety, this editorial from September 1961, when World Soccer celebrated its first anniversary:
"Now that the first twelve editions of World Soccer have appeared, we are pleased to say, eagerly received by serious soccer enthusiasts everywhere, this birthday time provides a real opportunity to reflect on the past year. In our first edition, we made it known that we intended to fulfil an editorial policy which would meet with the requirements of enthusiasts of all nationalities. We added that, although produced in London, the world's greatest city and stronghold of soccer, World Soccer would endeavour to present a well-balanced editorial content that would not be biased or give preferential treatment to any one country.
Judging by the many letters of congratulations we have received since October, it would seem that we have succeeded somewhat in that daring ambition.
We have been told that we have mapped some paths through the previously unpenetrable forests of confusion.
World Soccer is the first-ever international soccer magazine which has attempted to link a myriad of already healthy individual organisations and peoples together under a common denominator of the game. Though we may say it ourselves, we have had few criticisms: rather they have been constructive suggestions for the future and everyone is united in the thought that the content material has improved with each succeeding edition.
This is all tremendously heartening and makes our task well worthwhile.
Language has been no barrier to World Soccer. English is the most common language in the world at the moment and our articles and comments have been widely acclaimed from Paris to Peking and from Barcelona to Buenos Aires.
Our first birthday is with us, but we do not intend to pause for breath. The next 12 months are vital ones for international soccer. containing the World Cup finals in Chile. World Soccer will take you through the months and will leave no facet of events untouched. To the millions who will be unable to attend in Santiago next June, our World Cup "special" editions will provide the background, the atmosphere and the information which even the most insatiable appetite demands.
The future is exciting for us. From our point of view, there is much work in store; many statistics to be prepared; many conclusions to be drawn and observations. In consequence, our readers also have much to anticipate and we can do no more than hope that, on our second anniversary, an even stronger friendship has been achieved.
If we can continue to progress in the future as we have done in the past then we feel we shall be developing on common ground acceptable to all. To all those readers who have contributed to the position we now find ourselves in at the moment, by their support of the magazine, we thank you most sincerely and trust our efforts will continue to lend themselves to your satisfaction.
Like a giant universal text-book, we would like to think that World Soccer will find its way on to the desks of a hundred different schools where it will help the keener students of the game to a better understanding.
Suggestions for the improvement of the magazine are always welcome. If readers would like some particular aspect of the game highlighted or, alternatively, feel we could devote more space to certain activities, then we shall be pleased to hear from them."
I doubt that when those words were written, 49 years ago, many people believed World Soccer would be celebrating its 50th annniversary as Britain's oldest and most respected football publication.
And yet, here we are, in October 2010, looking back on five incredible decades.
It would have been too huge a task to chronicle the past 50 years of the game in one of issue of the magazine. So we decided the celebrate 50 years and reflect on how the game has changed by speaking to 50 of the greatest players of the past half-century. The individuals who, in our opinion, have left a lasting impact on the game.
Hopefully, our interviews will provide an interesting snapshot of the past 50 years – and spark debate and discussion.
Our selection of players is not intended to be a definitive list of the greatest ever living players. Arguably the greatest player of all, Alfredo di Stefano, was too ill to talk. Others requested money, and were politely declined.
The selection reflects our international outlook; many of the players featured would probably not make a list if the wider public had been consulted. Had that been the case, I suspect Bobby Charlton and George Eastham would not be the only Englishmen featured, nor would there have been quite so many non-Europeans.
But our commitment to the wider international picture has always been a hallmark of World Soccer. Our aim has always been to reach the parts that other publications cannot, or do not wish to reach. In a digital age, that also extends to reaching the stories that Google cannot unearth.
While the values of the magazine remain the same, one thing has changed. The word soccer has come be used as a term of derision in some quarters. While narrow-minded souls in the UK associate the word soccer with the Americanisation of sport, its usage actually dates back to the earliest origins of the game in 19th century England. When the two codes – Rugby Football and Association Football – split, Rugby was nicknamed rugger, so Association – or Assoc – Football became known as soccer.
History lesson aside, we're proud to have a substantial readership in the United States, just as we are proud of all our readers, all around the globe. Without you, and without our contributors, the past 50 years would not have been possible.
Thanks to everybody and here's to the next half-century.