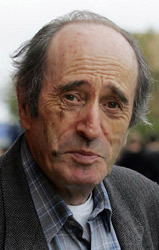 Difficult days for Arsene Wenger and hardly the ideal circumstances to go to Belgrade to face Partizan without Cesc Fabregas. But how much of his recent problem have been Wenger's own fault?
I was at the Emirates to see Manuel Almunia blunder hopelessly to give West Bromwich Albion a farcical second half goal. Even if in the first half he had saved Brunt's penalty, admittedly conceded by himself, and made another excellent full length save.
Yet apart from a brief illusory period in which some were even calling for Almunia to take up British citizenship and keep goal for England. He has largely been an accident waiting to happen. So why did it take so ludicrously long for Wenger to replace him, all too aware that his deputy, Polish Fabianski was a still less reliable keeper?
It wasn't till we were well into last summer that Wenger made it widely know that he wanted to sign Fulham's Australian international keeper, Mark Schwarzer. This kind of tapping through the press unsettled both Schwarzer, who badly wanted to come, and Almunia. In the event both goalkeepers stayed put but Almunia's confidence had plainly and inevitably been undermined?
His error against Albion came hard on the heels of Wenger being accused by Spurs manager Harry Redknapp as being one of the key nutters. The truth is that even if Wenger in his frustration at Sunderland's very late equalising goal shoved the fourth official Martin Atkinson, incurring an £8,000 fine in the process. This was hardly something rare and greatly out of character. For Wenger himself has long admitted, urbane, sophisticated and polyglot though he be, that fires smoulder not far beneath the calm surface.
Hard for those of us who were there to forget that episode at Upton Park when West Ham scored what proved to be an unexpected winning goal against the Gunners at which the Hammers manager Alan Pardew went beserk on the touchline. An infuriated Wenger moved ominously towards him and had to be restrained.
Oddly enough, the incident at Sunderland reflected a similar contretemps a decade ago. But that time Wenger's severe punishment by the FA Disciplinary Committee was quite unjustified and was later mitigated, however grudgingly.
What happened was that at the end almost exactly ten years earlier, Wenger was accused at the finish of running down the tunnel and manhandling that game's fourth official Paul Taylor. In October an FA Disciplinary Committee which in the words of the august Times had "gone mad," fined Arsene £100,000 and suspended him from the dug out for a dozen games. "It is as if I killed somebody," complained Wenger who promptly appealed though he had to wait until the following February to be heard.
Meanwhile Paul Taylor had disgraced himself by having made obscene remarks to a Notts County player in a match at Meadow Lane. Wenger insisted with reason that at Sunderland he had simply been trying to keep the peace between Arsenal's Thierry Henry and a Sunderland player. The appeal was largely won though churlishly the committee cut the fine down to £10,000, issuing a wholly unjustified reprimand.
Albion's astounding victory at the Emirates was largely inspired by the dynamic form of Jerome Thomas on the left wing. Thereby eliciting the old "immutable law of the ex" conceived in Italy, whereby an ex player will always score against his former club. Thomas was once a member of the Arsenal side which twice won the FA Youth Cup but the Gunners didn't keep him. He drifted off to Charlton, where for a time he showed his speed and skill, then to Portsmouth. A week before he made one and scored one in London I'd seen him play havoc with Birmingham's right flank defence at the Hawthorns.
Still, being a young English player at Arsenal under Wenger's regime has seldom – Ashley Cole and Jack Wilshere notably apart – been any kind of passport to permanency at London Colney. And against Albion, Wenger had surprisingly failed to put on the precociously adroit and inventive Wilshere till 12 minutes into the second half even in the absence of the inspirational Cesc Fabregas.