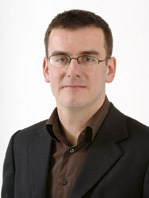 FIFA and IFAB have put the issue of video technology to bed for another year, but the debate will not go away.
The decision by the International Football Association Board (IFAB) has been widely reported as marking an end to the debate about the use of video technology. But it is not as simple as that.
In fact, there are two debates taking place: one on goalline technology, the other on video replays.
At its annual meeting in Zurich, IFAB only considered the use of technology in determining whether a ball has crossed the line. Such goalline technology – a microchipped ball, goalline cameras – would not have stopped the French goal that resulted from Thierry Henry's handball against the Republic of Ireland.
The completely different issue is that of video referees – the "man in the stand" watching a TV monitor and alerting the referee to events that he may have missed – Zidane's headbutt, Henry's handball, and so on.
FIFA is no closer to tackling that issue, though they have withdrawn TV monitors from the pitchside technical area at this summer's World Cup – thus avoiding a repeat of the 2006 final, when Zidane's indiscretion was allegedly spotted by the fourth official, who alerted the referee. We don't know for certain because none of the officials involved has ever spoken to the media.
It's very hard to find anybody at FIFA who is in favour of video replays or goalline technology – in public, at least. Franz Beckenbauer, the chairman of FIFA's Football Committee, has lined up with Sepp Blatter and Michel Platini in opposing technology, saying: "Leave football as simple and as clear as it is, together with all its mistakes."
Beckenbauer has added his voice to the calls to extend the Europa League experiment with five officials. However, it's now higher unlikely that any such experiment will take place at the World Cup in South Africa.
For now, the status quo rules.