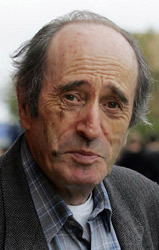 The Confederations Cup which has just finished in South Africa largely and shamefully ignored by a dismally parochial English sporting press, has been in fact quite fascinating if only for its negative implications.
Truth to tell, mediocrity ruled. The Italians were humiliated. So it may be argued were the supposedly all conquering Spaniards; who had gone 35 games undefeated until against all logic they were beaten by the unfancied United States; the true heroes surely of the tournament. Yes, Brazil did squeeze past them 3-2 in the Final – having beaten them 3-0 in the opening stages – but this was a Brazil anything but solid in defence and anything but irresistible in attack.
Remember that the Egyptians, who eventually would run out of steam, put no fewer than three goals past them and were deeply unlucky to be beaten by Kaka's last gasp penalty, awarded it seems only on the basis of video evidence. The Americans began badly, then got better and better. Yet among their successful players were at least a couple who have found little success in Europe.
Mike Bradley, who alas missed the Final having been sent off late in the semis – he is of course the son of a proud father in the American coach, Bob Bradley – had scored freely for Heerenveen in Holland but after an expensive transfer to the Bundesliga's Borussia MG has found himself chiefly on the bench.
As has the young striker Josie Altidore, who'd scored in the sensational victory over Spain. A country in which he has had scant opportunity with Villarreal, who hardly used him last season. Now it seems that he may come to England. Landon Donovan, that accomplished and internationally experienced attacker who scored his team's second goal against Brazil in the Final, himself knows the bitterness – twice – of rejection in Europe. As a teenager, he failed to break through at Bayer Leverkusen. More mature, he tried again, once more without success, so now he is back in the backwater of the MLS. Hard to understand why.
Italy's manager Marcello Lippi brought a full squad to South Africa and it crashed embarrassingly. When the team lost 1-0 to Egypt, Lippi's complaint, that it hadn't observed tactical orders in the first half, was risible. And after it had gone out, having lost 3-0 to Brazil in Pretoria, Lippi's reflections were hardly more convincing.
"It's a very disappointing performance, I know, but it doesn't at all reflect our true level. I really hoped that our physical condition would improve from match to match, but that wasn't the case….The project continues." What project and where is it going?
How ironic that in the debacle against Brazil, the veteran skipper Fabio Cannavaro, hardly a bulwark in central defence, should have gained his 126th cap, thus catching up with Paolo Maldini who, of course, has just retired.
This tournament has raised serious questions about the current level of international football. Argentina weren't there of course, but what would they have done having just lost 2-0 in their World Cup eliminator in Ecuador, Lionel Messi and all? Under the controversial aegis of Diego Maradona, wanted as coach by the Federation President Grondona but by hardly anybody else, Argentina seem anything but a World Cup threat. So perhaps Brazil's £56 million Kaka is right when he says that England will be a good bet. Why not? Under the overrated aegis of Fabio Capello, they aren't very good, but then who else is?
Meanwhile, though the Confederations Cup was so largely ignored by the English press, acres of boring space were devoted to the finals of the Under 21 tournament in Sweden, surely as ever an essentially marginal affair. The Daily Mail to its credit published a somewhat depressing analysis of what had or had not happened to previous England an honourable exception from the general parochialism was The Times and its accomplished bilingual correspondent, Gabriel Marcotti, who went to South Africa and drew some shrewd conclusions.
As one who has from the first deplored the choice of that confused and crime ridden country for a World Cup – and it so nearly got it for 2006 – I was most interested to see Marcotti raising his eyes above the Confederations Cup itself and reflect on such vexed questions as transport.
How, in a word, are the tens of thousands of fans, so infinitely more than watched the recent tournament, get about the country in safety? Indeed, at all?
After recounting a frightening experience when, dropping off a couple after dinner at their apartment block not far from FIFA HQ in a Johannesburg suburb, he was alarmed by the arrival of an SUV vehicle, pursued by a white sedan. Out of which jumps a black man, smartly dressed, who jabs his finger at the other vehicle till a plainly scared white man – his passenger a white woman – climbs out. They appear to have words. The black man, seemingly a security officer rather than a gangster, has ominously a gun in a holster by his side. Gabriel drives away at speed. Who knows what happened?
Marcotti also related the hazards of no less than a four hour drive back to Jo'burg, after attending a match elsewhere. "Roughly half the road between Johannesburg and Bloemfontein…consists of one lane in either direction. Most of it isn't lit at night and there are only two towns along the way….you'll have a rough idea of what it's like to go snorkelling in a sewer filled with squid ink." Moreover, "Public transport is generally poor and besides, most foreign tourists are told not to take buses or trains."
Shades of that fine American comedian, the late Rodney Dangerfield. "I said to the cop on the corner. 'How long does it take to get from here to the subway?' He said, 'I don't know. Nobody ever made it.'"
Alas, the World Cup has been Blattered.