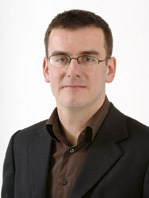 There's been a lot of talk this week about the decline of the Premier League following the exit of Manchester United and Arsenal from the Champions League.
Certainly, the recession and credit crunch have impacted on the transfer spending of Liverpool and Manchester United. But that does not tell the whole story.
Juventus spent heavily last summer as, of, course, did Real Madrid. On the other hand, Internazionale's net spending was negative, thanks to the large sum that they received from Barcelona for Zlatan Ibrahimovic but chose not to re-invest.
A more reliable gauge of a league's strength is how many teams it provides for the knockout stages of the Champions League. There, the decline of Liverpool looks to be terminal, despite their victory over Benficca in the Europa League. But England still provided as many teams as Spain and Italy (three each) and more than Germany and France (two).
Results so far in the knockout stages have shown the value of shrewd coaching. Chelsea were outflanked by former coach Jose Mourinho while Bayern Munich coach Louis Van Gaal took full advantage of Manchester United's lapses.
It would be wrong to read too much into Bayern's victory as the Bavarians are not reflective of the Bundesliga as a whole. Bayern only scrapped into the knockout phase by their fingernails, while Wolfsburg failed to make it at all. Stuttgart did make the knockout but were thrashed by Barcelona.
Wolfsburg, the reigning German champions, struggled against Fulham after dropping down into the Europa League. It was another terrific victory for Roy Hogdson's Fulham, who again showed the value of having a wise coach on the sidelines.
On the subject of Fulham, why is it that clubs like West Ham complain about Roy Hodgson rotating his squad but don't bat an eyelid when Alex Ferguson or Carlo Ancelotti "rest" players ahead of European games?
With Fulham safe from relegation, Hodgson has prioritised the club's Europa League campaign. And who can doubt the wisdom of that?
The less moralising from the former pornographers who now own West Ham, the better.