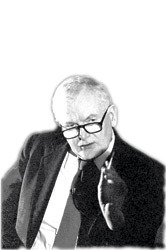 Respect: that's what the English Premier League referees are looking for. And, on the face of it, the campaign to show match officials more respect seems an unarguably sensible idea. But while the ideas behind it may be worthy, will it work?
The campaign calls to mind the sort of "community relations" programmes the police force conduct from time to time to explain how they do their work, to make clear how difficult it is and to elicit sympathy and co-operation from the public.
The police will protect the public from criminals, but the public must support the police – and so a bargain is agreed. Such operations are generally suffused with goodwill and no doubt serve a purpose – until something goes wrong and opposing viewpoints come quickly to the fore.
I suppose one can see referees as law-enforcement officers and the Respect campaign also implies an agreement: that players and coaches will respect referees who, in return, will do an honest, competent job.
But this is a rather different agreement. While the police and the public can work together against a third group – the criminals, or "perps" to adopt police lingo – when it comes to the referee situation, the "perps" are the very people who are supposed to enter into the agreement.
The whole thing immediately narrows down to one issue: players and coaches expect referees to get decisions right all the time – which is impossible, as no human being is right all the time and any given decision can be both correct and incorrect, depending on which colour shirt you're wearing. So when a referee damages a team with a poor decision, the call for respect looks suddenly threadbare.
When referee Rob Styles awarded a penalty against Bolton Wanderers recently – a decision that virtually everyone immediately said was wrong, and for which Styles later apologised – the Bolton coach Gary Megson felt obliged to flavour his post-game comments with a dig at the referee by saying: "How can you have respect for that kind of performance?"
The Respect campaign is asking players and coaches to respect referee decisions regardless. In other words, the referee is always right – even when he's wrong. And, in a sense, that is already the situation. If the oft-repeated obligation to "play to the whistle" means anything, it means forget about what you think the decision should be, just accept what the referee says.
In modern football, decisions are constantly questioned in every game. Maybe questioned is not the right word – the decision is ridiculed, while the referee who made it is subjected to some kind of abuse, either verbal or by offensive gestures. Now that sort of thing, surely, can be stopped. Not by a campaign for respect, but by sterner measures – by simply getting referees to apply the rules. Rule 12 is quite clear on this: any player showing dissent "by word or action" must be cautioned. But how often does that happen?
In other words, the rule makers know (and have known since 1924, when that wording was introduced) that dissent is a problem and have given referees the power to deal with it. But the referees choose not to use that power, reasoning that any attempt to enforce the rule would involve a torrent of yellow and subsequent red cards.
Would things settle down once players knew they faced certain punishment if they wagged their finger after an offside decision or pointed to their eyes to caricature a blind referee? If they did, the respect problem would be largely solved because it is the public display of disrespect that is considered so objectionable.
Players and coaches can think what they like and – up to a point – they can say what they like off the field, but it is the overt abuse of referees on the field that needs to be stopped. I have a feeling that applying the rules of the game as they currently exist may be a better way of accomplishing that than a "Be Kind To Referees" campaign.
There could even be a bargain, of sorts. Players must cut out the invective and the insulting gestures, while referees agree not to use that stupidly arrogant signal ordering a player who has gone to ground to get up. OK, it's not much of a bargain, but the onus is on the players and the coaches as they are the ones who are being accused – indirectly but quite correctly in my view – of not showing enough respect. I would also suggest that referees be more open about what they're up to. They should signal clearly for every call they make and they should agree to speak with the media after each game.
It comes down to this: respect has to be earned, it cannot be decreed into existence. But petulant displays of disrespect can, and should, be dealt with under the game's existing rules.
Save up to £14 a year this Christmas when you subscribe to World Soccer