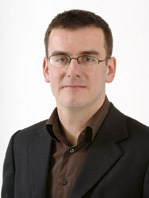 Is this the end of the road for Ronaldo? He ruptured his left knee tendon playing for Milan in a 1-1 draw with Livorno, and after reading the quotes from the French surgeon who has operated on him in the past, it does not look good for the Brazilian.
Milan owner Silvio Berlusconi tried to put a brave face on it, saying: "He has an extraordinary physique, and I think within a few months he could return to being the champion that we all know him as." But Berlusconi also admitted that Ronaldo "fears for his career".
Gerard Saillant, the renowned surgeon who operated on Ronaldo following a similar injury to his right knee in 2000, was similarly gloomy. "Considering his age," Saillant said "it is hard to say" when Ronaldo could return to action.
The concern for Ronaldo is that he has not looked after himself in the way that many other professionals have. Though he recovered from his 2000 injury to star at the 2002 World Cup, his nocturnal activities in Madrid have been well documented.
Despite his injury-plagued career, Ronaldo is still the record scorer in World Cup finals history, and is therefore arguably the greatest goalscorer in the history of the international game. That's a debate for another time, though.
One irony that Internazionale fans will appreciate is that Ronaldo has been injured while playing for Milan. Eight years ago, Inter stuck by their man for two seasons while he underwent successful rehabilitation for an injury that has ended many other careers. But just as he returned to full fitness,culminating in the 2002 World Cup success in Japan, Ronaldo turned his back on Inter and moved to Real Madrid.
It remains to be seen whether Milan will be as loyal as their city rivals.