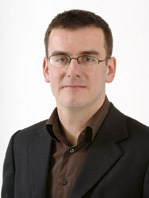 England's Euro 2012 qualifying draw will have left South African travel agents hopeful that a few more England fans will now make the summer trip to the World Cup.
With only four away games in the Euro qualifiers – including a trip down the motorway to Cardiff – fans will have more cash to spend in South Africa.
But what awaits those fans who decide to make the trip? Here's a cautionary tale from somebody I have been working with ahead of the World Cup.
One of our commercial partners was planning to produce a travel guide for fans making the trip to South Africa. As with previous publications he had produced, he intended to fund the project through advertising from government agencies and corporations. But he had not reckoned with the endemic corruption in South Africa.
"Our contact in South Africa told us that whenever he mentions the project to any of the senior officials, ministers and CEOs, they say that all is fine, as long as their palms are heavily greased and we don't do that!" our colleague writes.
"It sounds as though it is a complete mess over there. I have dealt with a lot of countries in Africa, and deep down, there is always the issue of corruption but this is the worst I have experienced."
Last month, the South African Competition Commission announced an investigation into allegations of price-fixing of internal flights by airline companies during the World Cup.
Already, prices of hotels for the four-week duration of the tournament have been hiked skywards – with some hotels charging ten times the normal rates.
Nobody can begrudge long-established local businesses the chance to benefit from the first World Cup in Africa. But it looks as if some people are intent on killing the golden goose.