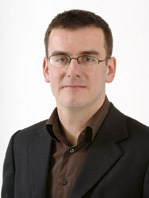 So Jose Mourinho is not interested in being England manager. What a surprise.
The tabloid press may have been Mourinho's biggest cheerleaders – no doubt motivated by thoughts of the headlines he would generate – but the former Porto and Chelsea boss was always going to struggle with the part-time nature of international management.
Diplomacy is the most essential characteristic needed to be a national coach. Yet Mourinho thrives on confrontation, an approach that can produce spectacular results at club level, but can only create problems at international level.interest in him.
In the last few days, we have seen exactly why Mourinho would not have been good for England. He has been unable to keep his mouth shut amid speculation about the FA's intentions – a sure sign that he was using the spotlight to promote his own interests at club level.
In contrast, Fabio Capello, now the leading contender, has kept his counsel. Capello has not let it be known that he has prepared a blueprint for a 'Club England'; nor has he wheeled out an agent as a spokesman. I understand from a friend of Capello that he has received contact from the FA, but only to ascertain that he is interested in the job. More formal contact is expected at some point this week. But Capello, according to his friend, is prepared to wait for the lengthy process to take its course.
The FA cannot win in this situation. It will be slaughtered in some quarters for supposed indecision in failing to snare Mourinho. Yet the FA had to make contact with Mourinho, just a it has made contact with Capello and other candidates, but it could not control Mourinho's dealings with the media. And Mourinho knew that.
As a result of the FA's interest in him, Mourinho may well have now secured a pre-contract with a major European club, most  probably Barcelona or Milan. Football will be a more colourful place if and when he does return. But England have had a lucky escpape.