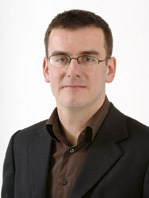 John McBeth has returned to haunt FIFA vice-president Jack Warner. His recent allegations about Warner, made to a recent BBC documentary, have sparked a row that could impact on England's bid to host the World Cup in 2018.
McBeth, remember, was the Scot who was set to take over from David Will as the UK home nation's representative on the FIFA executive committee until his reported comments about corruption in Africa and the Caribbean forced him to step down before he had even taken up the post.
McBeth's comments angered CONCACAF president Warner, who accused McBeth of racism. England's Geoff Thompson subsequently replaced McBeth as the home nations feared that the row over McBeth could jeopardise England's chances of hosting the 2018 World Cup.
McBeth is clearly bitter about the whole affair, and he told a BBC Panorama programme, aired earlier this week, that "there are one or two people on that (FIFA) executive committee that I wouldn't trust as far as I could throw them."
He went on to recount an encounter with Warner a few years ago. "Trinidad and Tobago came to play Scotland at Hibernian's ground in Easter Road in Edinburgh. And after the game he asked me to make a cheque out to his personal account for the game.
"I said 'We don't do that, it should go to the association'. I then found out later that he'd approached several other staff in my organisation … to do exactly the same thing."
Warner responded by denying McBeth's allegations. "The statement is a patent lie issued by someone whom I got removed from the FIFA executive committee and whose memory has suddenly come to life," he said.
Warner, of course, is no stranger to controversy, as we chronicled on these pages many times in the past. But he is unlikely to be bothered by the latest accusations as he has brushed off more serious allegations in ths past. He is currently embroiled in a row over missing World Cup bonuses that were supposed to be paid to Trinidad & Tobago players after last summer's World Cup.
Underlying all this is the battle to host the 2018 World Cup. Warner and CONCACAF argue that rotation of the World Cup should continue in 2018, when their confederation would be next in line. England and others believe the rotation policy should be ended, giving them the chance to bid.
Sepp Blatter is in London today, so  expect favourable comments on England's bid when he meets prime minister Gordon Brown at Downing Street. As for any comment from Blatter on his close friend Warner's alleged misdemeanors, forget it.